Description
All spots purchased for our 2018 National Promo will get you an entry into the grand prize drawing! Prize info can be found HERE
**This break comes with 1 Panini Silver Pack per Spot!
---
Youtube Live Feed: FirehandCards Live on Youtube
Breakers.tv Live Feed: FirehandCards Live on Breakers
---
Break Type: Random Teams Case (12 Boxes)
Total Spots: 28 – 26 Solo Team Spots & 2 Combos of 2 Teams (TBD)
Minimum Hits: 36 Autograph or Memorabilia Cards + SP Base & Parallels
---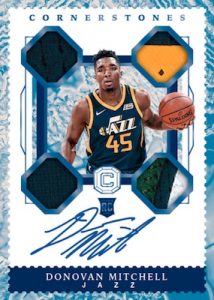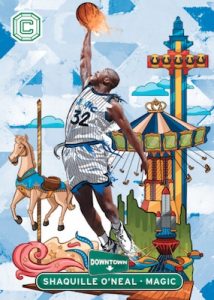 ---
Configuration: 12 boxes per case. 1 pack per box. 6 cards per pack.
PRODUCT HIGHLIGHTS
– Look for one Cornerstones autograph/memorabilia card per box. It showcases Rookies, Veterans, and Legends. Each card features hard autographs, four swatches of memorabilia, and the rarer the card, the more prime swatches!
– Downtown–One of last year's top selling inserts has found a new home in Cornerstones! Downtown cards fall at LEAST one per case!
– Keystone Signatures represents the 2017-18 rookie class! Look for Donovan Mitchell, Jayson Tatum, Dennis Smith Jr., Lonzo Ball and more!
– Look for brand new, short-printed specialty PVC stock inserts in Startups and Unbreakables!
BOX BREAK
– Two Autographs
– One Memorabilia
– One Special Card Stock PVC Insert
---