Description
Youtube Live Feed: FirehandCards Live on Youtube
Breakers.tv Live Feed: FirehandCards Live on Breakers
---
Break Type: Random Numbers Case (2 Boxes)
Total Spots: 25 ~ 1 Random Number Per Spot
Minimum Hits: 20 ~ 18 Autograph or Memorabilia Cards & 2 Gem Base Cards
---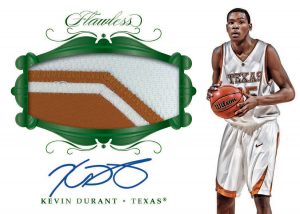 ---
Configuration: 1 pack per box. 10 cards per pack.
BOX BREAK:
– 6 Autographs
– 2 Memorabilia
– 2 Gemstone Cards
---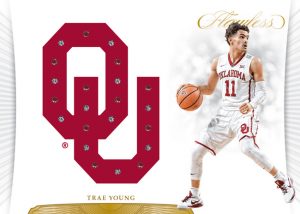 ---
PRODUCT HIGHLIGHTS
– No one-and-done, Flawless CBK is back and primed to deliver again with an extensive checklist full of All-Americans and numerous other legends.
– You'll find on-card autographs from all of the top 2018 rookies in Rookie Patch Autographs, look for rare Conference,Team & Brand Logos plus Final Four Patches!
– All autographs in Flawless Collegiate Basketball are either on-card or cut signatures (sequentially #'d/25 or less).
– New this year, Flawless Player Team Gems features school logos with color-coordinated gemstones paired with iconic alumni.
– Each box will contain 6 autographs, 2 additional Auto/Memorabilia cards, and 2 Diamond, Sapphire, Ruby, or Emerald Base/Parallel gem cards.
---