Description
This Break Qualifies for the Bat Barrel & Knob Bounty! If you pull a Bat Barrel or Bat Knob card for your team then you win the Bounty in Firehand Credit!
*Check the Marquee on the top of the website for the current bounty prize!
---
Youtube Live Feed: FirehandCards Live on Youtube
Breakers.tv Live Feed: FirehandCards Live on Breakers
---
Break Type: Pick Your Teams Case
Total Spots: 30 – All MLB Teams In
Minimum Hits: 32 Autograph or Memorabilia Cards 
---

---
Configuration: 4 boxes per case. 1 pack per box. 8 cards per pack.
PRODUCT HIGLIGHTS
– Find new booklets featuring Legendary Lineups, Quad Signatures, Six Signatures, Franchise Lineups, New York Row, and a one of a kind Ruth and Gehrig dual signed cut booklet!
– Look for LIVE Shohei Ohtani on-card autographs in Rookie Material Signatures, Player's Collection Signatures, Rookie Triple Material Ink, Hometown Heroes, Rookie Signatures, Retro Signatures, Treasured Signatures, Rookie Signature Jumbo Material Booklet and NT Signature Booklet!
---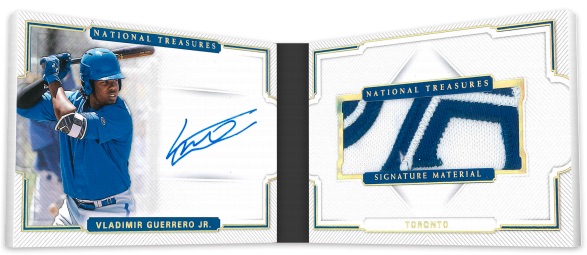 ---
– Rookie Materials Signatures features the most comprehensive on-card autographs of this year's rookies including Shohei Ohtani, Ozzie Albies, Austin Hays, Amed Rosario, Miguel Andujar, Rhys Hoskins, Gleyber Torres, Juan Soto, Ronald Acuna Jr. and more!
– Find new material including cleats, ID Tags from legends and Remarkable Rarities from baseball/history!
– Look for new inserts including Game Gear, Colossal Rookie Materials, Hall of Fame Materials, Game Gear Signatures, Stars and Stripes Autographs, Signature Names, Century Materials, Hall of Fame Signatures, Century Materials Signatures and more!
---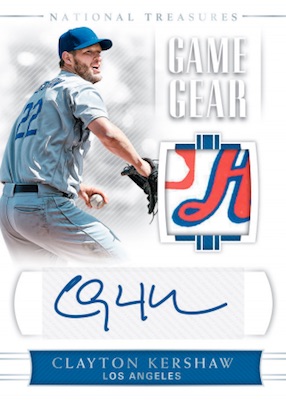 BOX BREAK
– 8 Autographs/Memorabilia
---