Description
This Break Qualifies for the NFL Shield Bounty Promo!
---
If your team hits a Full Size Shield in this case break you will win the bounty reward of Firehand Points. If there is no Shield pulled in this break the bounty will increase by $50 for the next NFL Shield Promo break.
**Check the Marquee at the top of the site for current Bounty Prize Total.
---
Youtube Live Feed: FirehandCards Live on Youtube
Breakers.tv Live Feed: FirehandCards Live on Breakers
---
Break Type: Random Teams Case (12 Boxes)
Total Spots:  29- 26 Solo Team Spots & 3 Combos (TBD)
Minimum Hits:  36 Autograph or Memorabilia Cards
---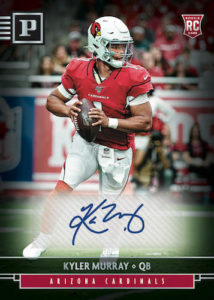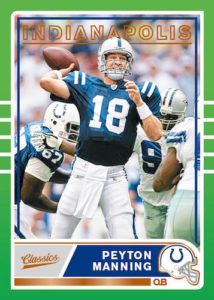 ---
Configuration: 12 boxes per case. 6 packs per box. 8 cards per pack.
BOX BREAK:
– 2 Autographs
– 1 Memorabilia
– 6 Parallels
---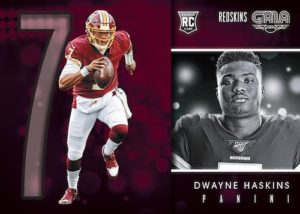 PRODUCT HIGHLIGHTS
– Chronicles makes its football debut in 2019 and each box will include 2 autographs, 1 memorabilia and 6 parallels.
– Look for updated rookie photography in their NFL jerseys and printed on opti-chrome with Score Update, Luminance Update and Legacy Update.
– Find some of the best releases of years past with Classics, Vertex, Crown Royale, Panini and many more!
– Hunt for the always popular Crown Royale Silhouette Autographs with a great mix of rookies and NFL stars!
– Search for the ultra rare Gala Rookies, limited to only 8 copies!
---