Description
This Break Qualifies for the NFL Shield Bounty Promo!
---
If your team hits a Full Size Shield in this case break you will win the bounty reward of Firehand Points. If there is no Shield pulled in this break the bounty will increase by $50 for the next NFL Shield Promo break.
**Check the Marquee at the top of the site for current Bounty Prize Total.
---
Youtube Live Feed: FirehandCards Live on Youtube
Breakers.tv Live Feed: FirehandCards Live on Breakers
---
Break Type: Random Teams Half Case (6 Boxes)
Total Spots: 29 – 26 Solo Team Spots & 3 Combos of 2 Teams Each 
Minimum Hits: 18 Autograph or Memorabilia Cards + Base (All Cards Ship)
---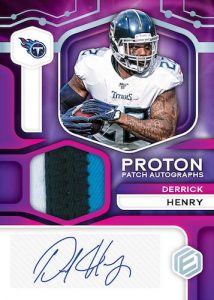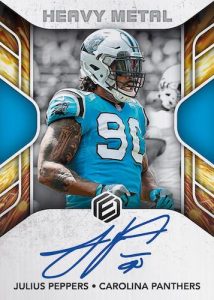 Configuration: 12 boxes per case. 1 pack per box. 7 cards per pack.
PRODUCT HIGHLIGHTS
– Elements Football returns in 2020 with brand new Inserts, SP Parallels, and more on-card autographs.
– Look for one on-card Autograph in each box with Steel Signatures, Heavy Metal, Mettle Moments, or RPS Rookie Steel Signatures.
– Find Base Metal cards (#'d/79) featuring a stunning new design and vibrant photography paralleling to Palladium (#'d/46), Cobalt (#'d/27), Neon (#'d/10), Lithium(#'d/3) and Hydrogen (One-of-One).
– Chase on-card autos of some of the biggest stars, past and present, in NFL history with Mettle Moments and Heavy Metal.
– New for 2020: Heavy Metal, Proton Patch Autographs, Supercharged, Frequency, Team Chemistry and new SP Parallels
---
BOX BREAK:
– 1 Base Metal or Rookie Metal Card
– 1 On-Card Autograph
– 1 Additional Autograph
– 1 Memorabilia Card
---