Description
This Break Qualifies for the Bat Barrel & Knob Bounty! If you pull a Bat Barrel or Bat Knob card for your team then you win the Bounty in Firehand Credit!
*Check the Marquee on the top of the website for the current bounty prize!
---
Youtube Live Feed: FirehandCards Live on Youtube
Breakers.tv Live Feed: FirehandCards Live on Breakers
---
Break Type: Random Teams Case
Total Spots: 27 – 23 Solo Team Spots & 4 Combos of 2 Teams Each (TBD)
Minimum Hits: 38 Autograph or Memorabilia Cards
---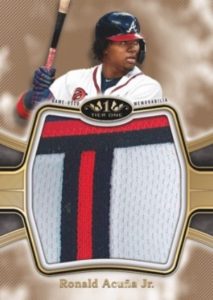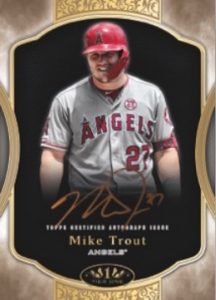 Configuration: 12 boxes per case. 1 pack per box. 3 cards per pack.
Guaranteeing 2 autographs and 1 relic per box, 2020 Topps Tier One Baseball continues to deliver high-end trading cards to collectors.
The home to Tier One Bat Knobs, Limited Lumber and Tier One Autographs (1 per case), card collectors are sure to find the most sought-after names and cards in this year's release.
---