Shop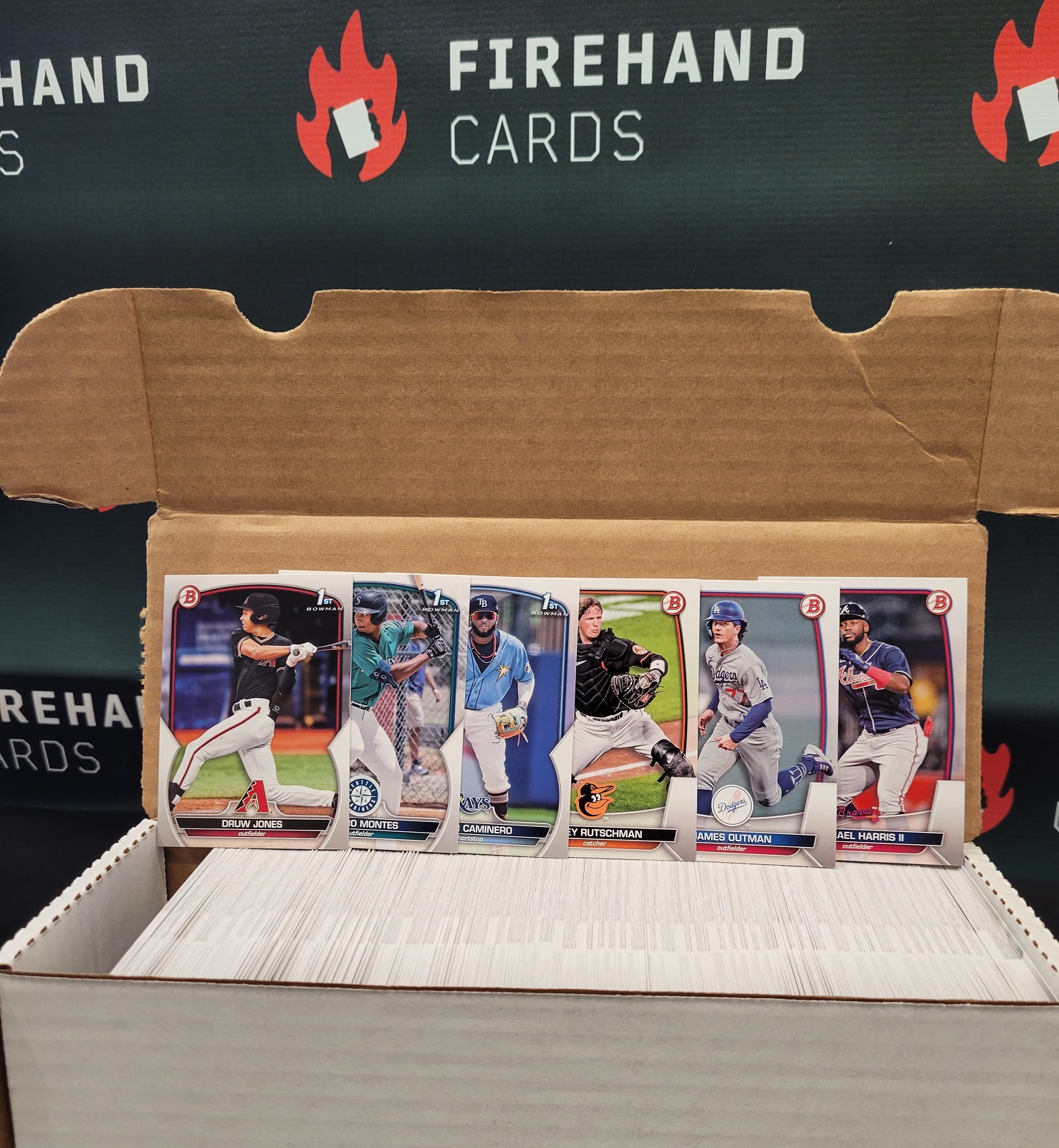 1
2023 Bowman Baseball Unsearched 2200 Card Base Paper Lot
$134.95
Out of stock
Break Type

This is a lot of Paper Base cards from 2021 Bowman Draft Picks Baseball.

Description

This is for approximately 2200 cards, more than the contents of a single Jumbo Case.  Unsorted, and unsearched from case breaks of 2023 Bowman Jumbo and Hobby cases.  The cards will be shipped in (4) 550 count boxes, inside a USPS Flat Rate Box.

All players included, like Druw Jones, J. Montes, Caminero, Rutschman, Outman etc…  We did not take out any of the paper cards from the breaks.