Shop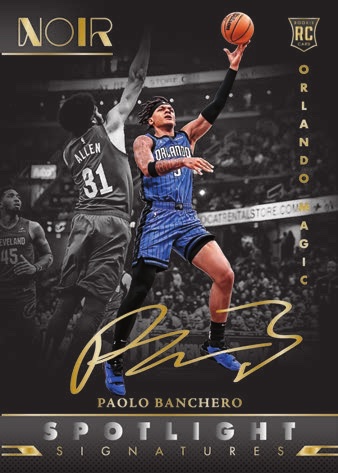 1
22/23 Panini NOIR Basketball Single Box Random Teams #12
$71.95
23 in stock
Break Type

Random Teams – Participants names and team names are entered into the randomizer on random.org… The lists are then randomized individually dependent on a roll of the dice. Both lists are then copied and pasted into a spread sheet. The participant on the left is matched with the corresponding team on the right. All cards pulled for that team belong to the owner.

Description

---

Break Type: Random Teams Single Box 

Total Spots: 28 – 26 Solo Team Spots & 2 Combos of 2 Teams Each (TBD)

Minimum Hits: 7 Autograph or Memorabilia Cards + SP Base & Parallels

---

BOX BREAK

– 7 Autographs or Memorabilia Cards

---

Configuration: 4 boxes per case. 1 pack per box. 10 cards per pack.

PRODUCT HIGHLIGHTS

– Noir returns offering quality designs and on-card Autographs in which collectors can find 3 Base or Parallels, 3 Memorabilia, and 4 Autographs per box!
– All Autographs offered in Noir are on-card which includes the popular Sneaker Spotlight Signatures and Spotlight Signatures!
– Find base cards featuring players in Icon and Association edition jerseys in parallels such as Holo Silver (#'d/49), Gold (#'d/10), Holo Gold (#'d/5), and Platinum one-of-ones!
– Chase after Metal Frame inserts such as Feature Length, Split Screen, Vintage Art, and brand new Roll Credits!
– Search for Memorabilia cards that include prime and super-prime swatches!