Shop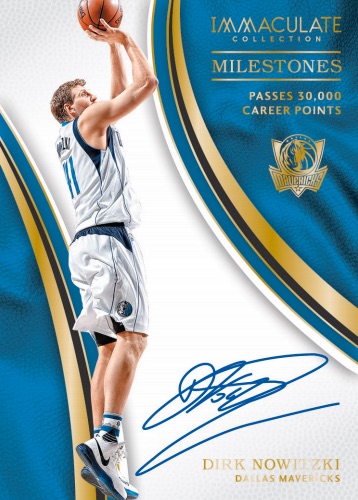 5
16/17 Immaculate Basketball Case Random Teams #35
$129.95
Out of stock
Break Type

Random Teams – Participants names and team names are entered into the randomizer on random.org… The lists are then randomized individually dependent on a roll of the dice. Both lists are then copied and pasted into a spread sheet. The participant on the left is matched with the corresponding team on the right. All cards pulled for that team belong to the owner.

Description

This Break Qualifies for the NBA Logoman Bounty Promo !

---

If your team hits a Logoman Patch in this case break you will win the bounty reward of Firehand Points. If there is no Logoman pulled in this break the bounty will increase by $50 for the next qualifying break.

**Check the Marquee at the top of the site for current Bounty Prize Total.

---

Youtube Live Feed: FirehandCards Live on Youtube

Breakers.tv Live Feed: FirehandCards Live on Breakers

---

Break Type: Random Teams Full Case 

Total Spots: 30 – All NBA Teams In

Minimum Hits: 25 Autographs or Memorabilia Cards & 5 Base Cards

---

Configuration: 5 boxes per case. 1 pack per box. 6 cards per pack.

PRODUCT HIGHLIGHTS
– Immaculate Collection boasts the most diverse collection of game-worn memorabilia sets of the year, which feature jumbo jersey swatches, patches, emblems, logos, and logoman.
– Shoe Cards! Sneaker Swatch Signatures, Laces (new!), Tongues (new!), Sneak Peek, and Sneaker Swatches all feature specific swatches from shoes of some of the most iconic NBA stars–past and present!
– Rookie Patch Autographs and parallel versions all feature prime memorabilia and on card autographs!
– Find Dual, Triple and Quad Autographs, including Dual Rookie Logoman Autographs!

BOX BREAK
– 5 Autographs or Memorabilia

PRODUCT DESCRIPTION

QUAD AUTOGRAPHS
Quad Autographs showcase player combinations from the same team, draft class, country, and more!

DUAL ROOKIE LOGOMAN AUTOGRAPHS
These top rookie pairings feature on card autographs and logoman swatches from each!

SNEAKER SWATCH SIGNATURES
Find a list that pairs players like Shaquille O'Neal, John Stockton, and Karl Malone with the rubber and leather that kept their tires on the road!

MILESTONES
Celebrate timeless NBA moments with the players who achieved them, and their autograph to commemorate them!

NAMEPLATE NOBILITY
Looking for a chase? Each player features one unique card for every letter on his nameplate!

LOGOMAN
Every card is a one of one, and each displays a full logoman swatch!