Description
This Break Qualifies for the NBA Logoman Bounty Promo !
---
If your team hits a Logoman Patch in this case break you will win the bounty reward of Firehand Points. If there is no Logoman pulled in this break the bounty will increase by $50 for the next qualifying break.
*Only full size Logoman Patches count, laundry tag Logoman patches Do Not*
**Check the Marquee at the top of the site for current Bounty Prize Total.
---
Youtube Live Feed: FirehandCards Live on Youtube
Breakers.tv Live Feed: FirehandCards Live on Breakers
---
Break Type: Random Teams Single Box
Total Spots: 30 – All NBA Teams In
Minimum Hits: 5 Autograph or Memorabilia Cards & 1 Base or Parallel 
---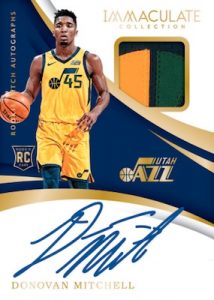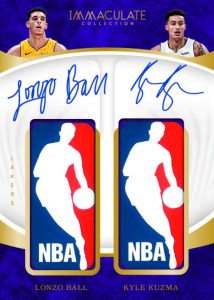 ---
Configuration: 5 boxes per case. 1 pack per box. 6 cards per pack.
BOX BREAK
– 5 Autographs/Memorabilia Cards
---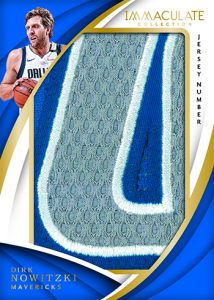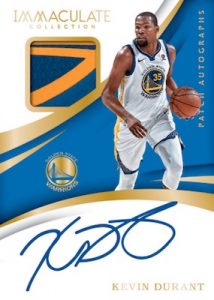 ---
PRODUCT HIGHLIGHTS
– Immaculate features the widest array of unique memorabilia! Look for jumbo patches from player's jersey number, team logo and nameplate! New in 2017-18 – pull cards that feature the jersey's Brand Logo and Team Slogans!
– Find a variety of sneaker cards! Pull massive Sneak Peek cards with whole heel logos, brand logos, tongue logos and shoelaces!
– Look for the return of iconic Rookie Patch Autographs and Patch Autographs with Jersey Number variations!
– Chase dual, triple and quad autographs that showcase unique and classic groupings of rookies, stars and legends!
– Dual Rookie Logoman Autographs return with pairings from the star-studded 2017-18 NBA rookie class!
---