Shop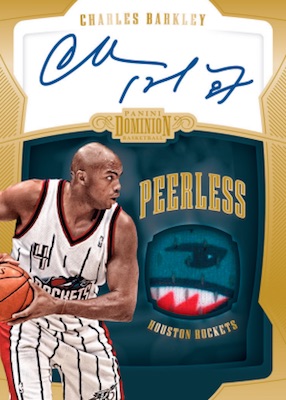 6
18/19 Dominion Basketball Case PYT #12
Break Type

Pick Your Teams - Each team has it's own price. Price is dependent upon many factors, including desirability, number of possible hits, and potential value of those hits. Purchase the team you would like for the break and you will receive all cards pulled for that team.

Description

Youtube Live Feed: FirehandCards Live on Youtube

Breakers.tv Live Feed: FirehandCards Live on Breakers

---

Break Type: Pick Your Teams Case

Total Spots: 30 – All NBA Teams In

Minimum Hits: 24 Autograph or Memorabilia Cards 

---

---

Configuration: 6 cards per pack, 1 pack per box, 6 boxes per case

Box Break: 3 autographs and 1 memorabilia card per box, on average

---

PRODUCT HIGHLIGHTS

– Collect the first on-card Rookie Jersey Autographs of the year! Look for base Rookie Jersey Autographs and Prime versions, numbered from 15 all the way down to one-of-one!
– Chase Rookie Dual, Triple, and Quad combination autographs calling out players from the same team, college, position, and much more!
– NBA Champions Dual Signatures showcases the biggest and brightest stars from yesterday and today!
– Main Exhibit Rookie Autographs features the strong 2018 NBA Draft Class with floating autographs on acetate over a shadowbox background!
– Find huge memorabilia swatches in Mammoth Materials, including Gold Prime (#'d/10) and Platinum Prime (#'d one-of-one)!