Description
Group A: $349- Mavericks, Warriors, Knicks, Sixers, Raptors,Pelicans
Group B: $209- Hawks, Cavs, Celtics, Clippers, Bucks, Nets
Group C: $149- Lakers, Kings, Spurs, Jazz, Blazers, Thunder
Group D: $129- Suns, Magic, Bulls, Rockets, Pacers, Hornets
Group E: $109- Nuggets, Grizzlies, Twolves, Pistons, Wizards, Heat
---
This Break Qualifies for the NBA Logoman Bounty Promo !
---
If your team hits a Logoman Patch in this case break you will win the bounty reward of Firehand Points. If there is no Logoman pulled in this break the bounty will increase by $50 for the next qualifying break.
*Only full size Logoman Patches count, laundry tag Logoman patches Do Not*
**Check the Marquee at the top of the site for current Bounty Prize Total.
---
Youtube Live Feed: FirehandCards Live on Youtube
Breakers.tv Live Feed: FirehandCards Live on Breakers
---
Break Type: Random Team Groups Full Case
Total Spots: 30 – All NBA Teams In (Teams are divided into 5 groups of 6)
Minimum Hits: 36 Autograph or Memorabilia Cards 
---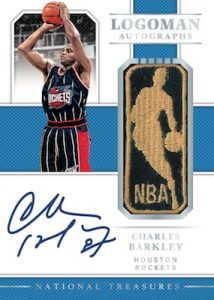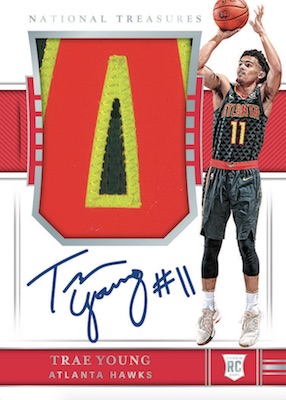 Configuration: 4 boxes per case. 1 pack per box. 10 cards per pack.
PRODUCT HIGHLIGHTS
– National Treasures is the only place to find Jumbo Rookie Patch Autographs!
– Look for Logoman Autographs and Treasured Tags Autographs, featuring current players and retired legends such as Kobe Bryant, Reggie Miller, and Charles Barkley!.
– Personalized autographs are back, and feature one-of-a-kind inscriptions!
– Collect the International Treasures autographs and pay homage to the global reach of the NBA game!
---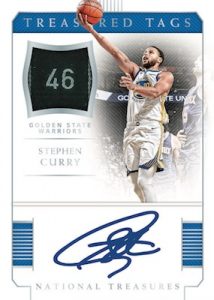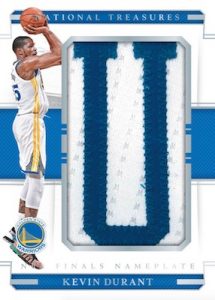 BOX BREAK
– One Base Or Parallel Card
– Eight Autographs Or Memorabilia Cards
– One Printing Plate