Description
This Break Qualifies for the NBA Logoman Bounty Promo !
---
If your team hits a Logoman Patch in this box break you will win the bounty reward of Firehand Points. If there is no Logoman pulled in this break the bounty will increase by $25 for the next qualifying break.
*Only full size Logoman Patches count, laundry tag Logoman patches Do Not*
**Check the Marquee at the top of the site for current Bounty Prize Total.
---
Youtube Live Feed: FirehandCards Live on Youtube
Breakers.tv Live Feed: FirehandCards Live on Breakers
---
Break Type: Random Teams Single Box
*We have 9 Loose Single Boxes of NT acquired via our Distributors, Shops,  and Vendors we buy from regularly. Some do not get full case allocations on products like this. These are not leftovers from cases that have been cherry-picked, searched, or anything like that. 100% clean boxes.
Total Spots: 30 – All NBA Teams In
Minimum Hits: 8 Autograph or Memorabilia Cards , 1 Base Card, & 1 Printing Plate
---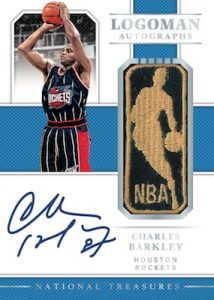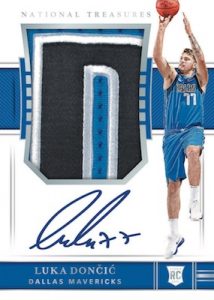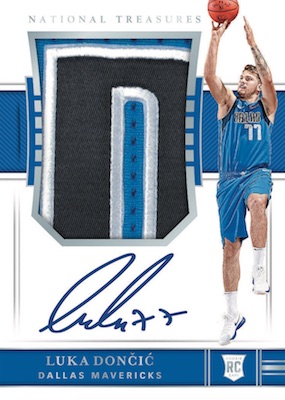 Configuration: 4 boxes per case. 1 pack per box. 10 cards per pack.
PRODUCT HIGHLIGHTS
– National Treasures is the only place to find Jumbo Rookie Patch Autographs!
– Look for Logoman Autographs and Treasured Tags Autographs, featuring current players and retired legends such as Kobe Bryant, Reggie Miller, and Charles Barkley!.
– Personalized autographs are back, and feature one-of-a-kind inscriptions!
– Collect the International Treasures autographs and pay homage to the global reach of the NBA game!
---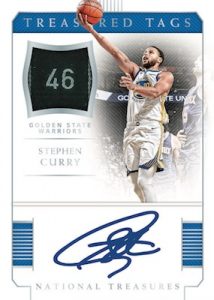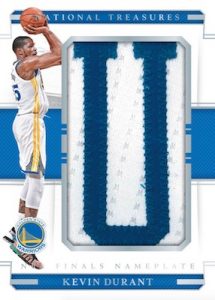 BOX BREAK
– One Base Or Parallel Card
– Eight Autographs Or Memorabilia Cards
– One Printing Plate