Description
This Break Qualifies for the NBA Logoman Bounty Promo !
---
If your Player hits a Logoman Patch in this box break you will win the bounty reward of Firehand Points. If there is no Logoman pulled in this break the bounty will increase by $50 for the next qualifying break.
*Only full size Logoman Patches count, laundry tag Logoman patches Do Not*
---
Youtube Live Feed: FirehandCards Live on Youtube
Breakers.tv Live Feed: FirehandCards Live on Breakers
---
Break Type: Random Players Single Box
Total Spots: 122 – 3 Players Per Spot (366 Players Listed Below)
Minimum Hits: 9 Autograph or Memorabilia Cards 
---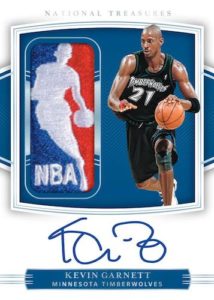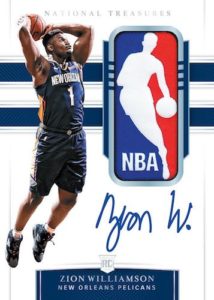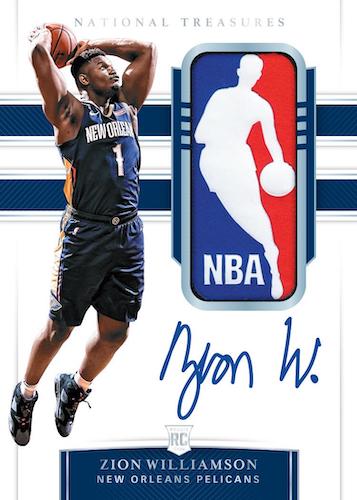 Configuration: 1 pack per box. 10 cards per pack.
PRODUCT HIGHLIGHTS
– National Treasures is back with the most sought-after Rookie Patch Autograph cards of the year! Find RPA's of Zion Williamson, Ja Morant, RJ Barrett, Rui Hachimura, and more!
– Look for the incredible Logoman Autograph and Treasured Tags Autograph cards! Find one-of-a-kind items of Charles Barkley, Stephen Curry, Shaquille O'Neal, and more!
– Collect the incredibly unique Personalized autographs of superstar talents!
– Chase history in the NBA Finals Nameplate set, which features full-letter Nameplate patches! Look for pieces from the Toronto Raptors first ever NBA Finals victory!
---
BOX BREAK
– One Base Or Parallel Card
– Eight Autographs Or Memorabilia Cards
– One Printing Plate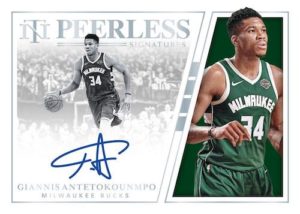 ---
366 Player List:
A.C. Green
Aaron Gordon
Aaron Holiday
Admiral Schofield
Adrian Dantley
Al Horford
Alen Smailagic
Alex English
Al-Farouq Aminu
Alfonzo McKinnie
Allan Houston
Allen Iverson
Alvan Adams
Amar'e Stoudemire
Amir Coffey
Andre Drummond
Andre Iguodala
Andre Miller
Andrew Bogut
Andrew Wiggins
Anfernee Hardaway
Anfernee Simons
Anthony Davis
Artis Gilmore
Arvydas Sabonis
Avery Bradley
Avery Johnson
B.J. Armstrong
Bam Adebayo
Baron Davis
Ben Simmons
Bernard King
Bill Bradley
Bill Cartwright
Bill Walton
Blake Griffin
Bob Dandridge
Bob Lanier
Bob McAdoo
Bogdan Bogdanovic
Bojan Bogdanovic
Bol Bol
Bradley Beal
Brandon Clarke
Brandon Ingram
Brian Bowen II
Brook Lopez
Bruno Fernando
Bryn Forbes
Buddy Hield
Cam Reddish
Cameron Johnson
Caris LeVert
Carlos Boozer
Carmelo Anthony
Caron Butler
Carsen Edwards
Cedi Osman
Cedric Maxwell
Charles Barkley
Charles Oakley
Chauncey Billups
Cherokee Parks
Chris Bosh
Chris Mullin
Chris Paul
Christian Laettner
Chuck Person
Chuma Okeke
CJ McCollum
Clint Capela
Clyde Drexler
Coby White
Cody Martin
Cody Zeller
Collin Sexton
Cuttino Mobley
Damian Lillard
Dan Majerle
D'Angelo Russell
Daniel Gafford
Danilo Gallinari
Danny Green
Danny Manning
Darius Bazley
Darius Garland
Dave Cowens
David Robinson
De'Aaron Fox
Deandre Ayton
De'Andre Hunter
DeAndre Jordan
DeMar DeRozan
DeMarcus Cousins
Dennis Rodman
Dennis Schroder
Derek Fisher
Derrick Rose
Devin Booker
Devin Harris
Devonte' Graham
Dikembe Mutombo
Dillon Brooks
Dino Radja
Doc Rivers
Domantas Sabonis
Dominique Wilkins
Don Chaney
Donovan Mitchell
Draymond Green
Dwight Howard
Dwight Powell
Dwyane Wade
Dylan Windler
Eddie Jones
Elgin Baylor
Elton Brand
Elvin Hayes
Enes Kanter
Eric Bledsoe
Eric Gordon
Eric Paschall
Erick Dampier
Ernie DiGregorio
Ersan Ilyasova
Evan Fournier
Fat Lever
Frank Ntilikina
Fred VanVleet
Gary Harris
George Gervin
George McGinnis
Giannis Antetokounmpo
Goga Bitadze
Goran Dragic
Gordon Hayward
Grant Hill
Grant Williams
Greg Anthony
Hakeem Olajuwon
Harrison Barnes
Harry Giles III
Hassan Whiteside
Horace Grant
Ignas Brazdeikis
Isaiah Roby
Isaiah Thomas
Isiah Thomas
J.J. Barea
Ja Morant
Jabari Parker
Jack Sikma
Jalen Brunson
Jalen McDaniels
Jalen Rose
Jamaal Wilkes
Jamal Mashburn
Jamal Murray
James Harden
James Worthy
Jaren Jackson Jr.
Jarrett Allen
Jarrett Culver
Jason Kidd
Jason Richardson
Jason Terry
Jason Williams
JaVale McGee
Jaxson Hayes
Jaylen Brown
Jaylen Hoard
Jaylen Nowell
Jayson Tatum
Jeff Teague
Jerry Lucas
Jerry Stackhouse
Jerry West
Jimmy Butler
JJ Redick
Joe Harris
Joe Smith
Joel Embiid
John Collins
John Starks
John Stockton
John Wall
Jonas Jerebko
Jonas Valanciunas
Jordan Bone
Jordan Clarkson
Jordan Poole
Josh Richardson
Jrue Holiday
Julius Erving
Julius Randle
Justin Holiday
Justin Robinson
Justin Wright-Foreman
Juwan Howard
Kareem Abdul-Jabbar
Karl Malone
Karl-Anthony Towns
Kawhi Leonard
Keldon Johnson
Kemba Walker
Kendrick Nunn
Kenny "Sky" Walker
Kenny Smith
Kevin Durant
Kevin Garnett
Kevin Johnson
Kevin Knox II
Kevin Love
Kevin McHale
Kevin Porter Jr.
Kevon Looney
Khris Middleton
Klay Thompson
Kristaps Porzingis
Kurt Rambis
Kyle Guy
Kyle Kuzma
Kyle Lowry
Kyrie Irving
KZ Okpala
LaMarcus Aldridge
Larry Bird
Larry Hughes
Larry Johnson
Latrell Sprewell
Lauri Markkanen
LeBron James
Lenny Wilkens
Lionel Hollins
Lonzo Ball
Lou Williams
Louie Dampier
Luguentz Dort
Luka Doncic
Luka Samanic
Luke Kennard
Luke Walton
Magic Johnson
Malcolm Brogdon
Malik Monk
Manute Bol
Marc Gasol
Marcus Morris Sr.
Mark Aguirre
Mark Jackson
Mark Price
Markelle Fultz
Marvin Bagley III
Matisse Thybulle
Maurice Cheeks
Mfiondu Kabengele
Michael Cooper
Michael Finley
Michael Porter Jr.
Michael Redd
Mike Bibby
Mike Conley
Miles Bridges
Mitch Richmond
Miye Oni
Montrezl Harrell
Moses Malone
Myles Turner
Nassir Little
Nate Archibald
Nate McMillan
Nate Thurmond
Nerlens Noel
Nick Van Exel
Nickeil Alexander-Walker
Nicolas Claxton
Nicolo Melli
Nikola Jokic
Nikola Vucevic
Norman Powell
Oscar Robertson
Otto Porter Jr.
P.J. Tucker
Pascal Siakam
Patrick Ewing
Paul George
Paul Millsap
Paul Pierce
Peja Stojakovic
PJ Washington Jr.
Quinn Cook
Quinndary Weatherspoon
Raja Bell
Ralph Sampson
Rashard Lewis
Ray Allen
Richard Hamilton
Ricky Pierce
Ricky Rubio
RJ Barrett
Robert Franks
Robert Horry
Robert Parish
Rodney Hood
Romeo Langford
Rondae Hollis-Jefferson
Rudy Gay
Rudy Gobert
Rui Hachimura
Russell Westbrook
Sam Cassell
Sam Jones
Scottie Pippen
Sekou Doumbouya
Serge Ibaka
Shai Gilgeous-Alexander
Shaquille O'Neal
Shaun Livingston
Shawn Bradley
Shawn Kemp
Shawn Marion
Spencer Dinwiddie
Spud Webb
Stephen Curry
Stephen Jackson
Stephon Marbury
Steve Francis
Steve Nash
Steven Adams
T.J. Warren
Tacko Fall
Talen Horton-Tucker
Terance Mann
Terence Davis
Terrence Ross
Terry Rozier
Thaddeus Young
Tim Duncan
Tim Hardaway Jr.
TJ Leaf
Tobias Harris
Tom "Satch" Sanders
Tom Chambers
Tom Heinsohn
Toni Kukoc
Tony Parker
Tracy McGrady
Trae Young
Tristan Thompson
Ty Jerome
Tyler Herro
Tyronn Lue
Tyson Chandler
Udonis Haslem
Victor Oladipo
Vince Carter
Vlade Divac
Wally Szczerbiak
Walt Frazier
Wendell Carter Jr.
Wesley Matthews
Willie Cauley-Stein
World B. Free
Zach LaVine
Zhaire Smith
Zion Williamson