Shop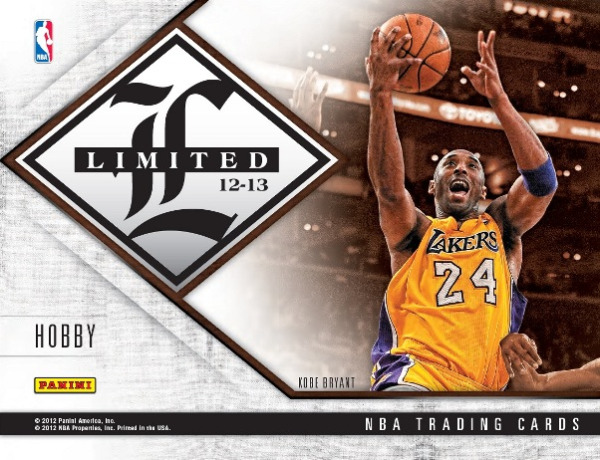 2012-13 Limited Basketball 15 Box Case Break RT #10
$34.95
Out of stock
Break Type

Description

Breaker: Chad

Youtube Live Feed: FirehandCards Live on Youtube

Breakers.tv Live Feed: FirehandCards Live on Breakers

---

Break Type: Random Teams Case 

Total Spots: 30 – All NBA Teams In

Minimum Hits: 45 Autograph or Memorabilia Cards + SP Base & Parallels 

---

Configuration: 15 boxes per case.  1 pack per box. 7 cards per pack.
BOX BREAK:
Two Autographs, One Memorabilia
Including One On-card Rookie Autograph.

PRODUCT HIGHLIGHTS
– 100 on-card rookie autographs, a large comprehensive base set, Glass Cleaners Autographs, the debut of Panini's Revolution memorabilia card, and an array of autograph and memorabilia inserts!
– Limited continues Panini America's massive and historic double Rookie Card class with a cutting-edge, plastic-stock RC design and on-card autographs delivered one per box!
– Chase a 100-card rookie checklist, all hard signed with a new cutting-edge design printed on a clear plastic card stock. Look for rookies from both the 2011 and 2012 draft classes!
– The popular Glass Cleaners set returns with multiple versions including Memorabilia Prime Memorabilia, Autographs, Autographs Memorabilia and Autographs Memorabilia prime. Each version features a unique player roster highlighting the game's best rebounders!
– Look for five other autographed insert sets including Unlimited Potential, Masterful Marks, Spotlight Signatures, Material Monikers and Material Monikers Prime which include both autographs and swatches of memorabilia!

COLLECTION BREAKDOWN
– 250-card Base Set
– Three Base Set Parallels (Silver, Gold And Platinum)
– Six Unique Memorabilia Inserts
– Five Unique Autograph Inserts

PRODUCT DESCRIPTION

Home And Away
– Look for the debut of Panini America's Revolution memorabilia card in Home & Away! Spin the jersey and display whichever color you like.

Glass Cleaners
– The return of Glass Cleaners features the game's best rebounders along with autographs AND swatches of game-worn memorabilia!

Rookie
– Check out the fresh and newly-designed rookie cards printed on a clear plastic stock with on-card autographs!

Masterful Marks
– Find the game's craftiest players and top performers in this returning autographed insert!

Lights Out
– Look for the game's top shooters in action, doing what they do best – shooting the lights out!

Unlimited Potential
– Autographs of the game's most talented young players! These guys will be the stars of tomorrow!