Shop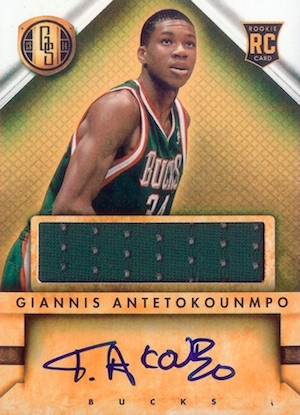 10
2013/14 Gold Standard Basketball Case Random Teams
$64.95
Out of stock
Break Type

Random Teams – Participants names and team names are entered into the randomizer on random.org… The lists are then randomized individually dependent on a roll of the dice. Both lists are then copied and pasted into a spread sheet. The participant on the left is matched with the corresponding team on the right. All cards pulled for that team belong to the owner.

Description

Youtube Live Feed: FirehandCards Live on Youtube

Breakers.tv Live Feed: FirehandCards Live on Breakers

---

Break Type: Random Teams Full Case (10 Boxes)

Total Spots: 28 – 2 Combos of 2 Teams Each (TBD)

Minimum Hits: 50 Autograph or Memorabilia Cards 

---

Configuration: 10 boxes per case. 1 pack per box. 10 cards per pack.

BOX BREAK
– 4 Autographs
– 1 Memorabilia

PRODUCT HIGHLIGHTS
– Look For Solid Gold Cards, With Photos On Real 14 Karat Gold!
– Four Brand-New Autograph Inserts All Numbered To 299 Or Less!
– Huge Prime Memorabilia Swatches In Black Gold Threads And Bullion Brand Inserts!
– Find Rookie Autographs From Some Of The Top Players In The 2013 Nba Draft!
– 25 Short-Printed Variations Cards Feature Players Wearing The Jerseys Of Every Team They've Played For!