Shop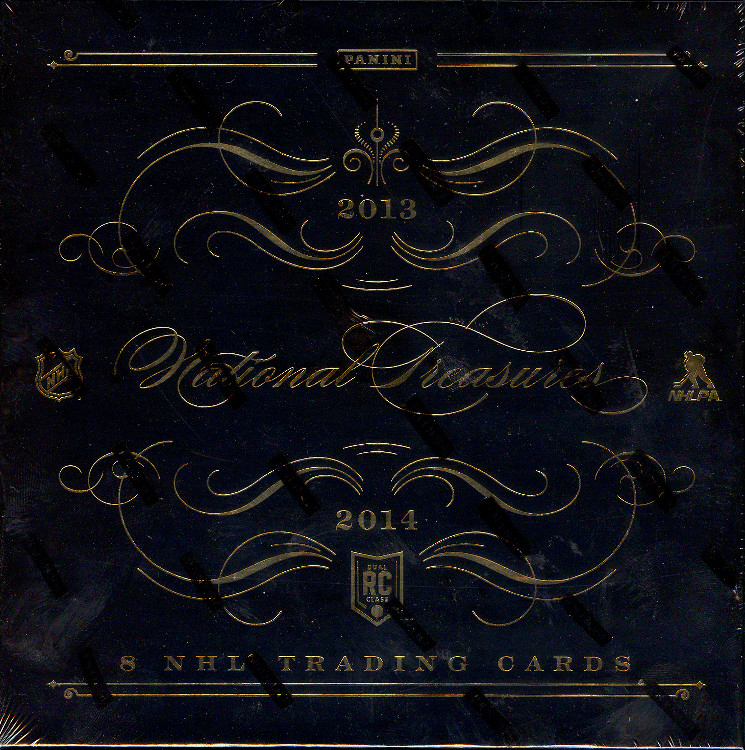 1
2013-14 National Treasures Hockey Box #11
$13.95
Out of stock
Break Type

Random Teams – Participants names and team names are entered into the randomizer on random.org… The lists are then randomized individually dependent on a roll of the dice. Both lists are then copied and pasted into a spread sheet. The participant on the left is matched with the corresponding team on the right. All cards pulled for that team belong to the owner.

Description

Youtube Live Feed: FirehandCards Live on Youtube

Breakers.tv Live Feed: FirehandCards Live on Breakers

Break Type: Random Teams Box Break

Total Spots: 30 – 1 Random Teams Per Spot – All 30 NHL Teams In

Minimum Hits: 8-10 Cards Per Box (# of Hits May Vary)

---

Configuration: 1 pack per box. 8 cards per pack.

BOX BREAK:
– 2 Base or Parallel Cards
– 1 Rookie Patch Autograph
– 1 Autograph Memorabilia Card
– 1 Booklet Card
– 2 Autographs or Memorabilia Cards
– 1 Printing Plate

PRODUCT HIGHLIGHTS
– National Treasures makes its long awaited debut for hockey!
– One Rookie Autograph Patch per pack that features over-sized swatches and #'d to 99 or less including Tag, Fight Strap, Snap, and NHL Shield variations
– One booklet per pack, including dual, triple and quad panel booklets that feature Jumbo Patches and Autographs!
– Look for Treasure Chest memorabilia cards featuring 24 players on a single card!
– Find Flawless Diamond cards including one of one platinum versions!

PRODUCT DESCRIPTION

ROOKIE TREASURES PATCH
– Each pack includes one Rookie Autograph Patch with an over-sized patch piece. Find rookies #'d to 99 or less including Brand Logo, Snap, and Shield variations!

BURIED TREASURE AUTOGRAPH
– Look for Buried Treasure cards, featuring replica Stanley Cups and Autographs.

FLAWLESS
-An entire Flawless set with embedded diamonds. Each #'d to 5 or less.

JUMBO QUAD BOOKLET SHIELD
– Find Quad booklet cards, featuring four over-sized patches and NHL Shields!

DUAL STICK BOOKLET AUTOGRAPH
– Featuring autographed stick pieces!

TREASURED TWIGS NAMEPLATE
– Booklet cards with jumbo game-used stick pieces from past and present NHL greats!