Shop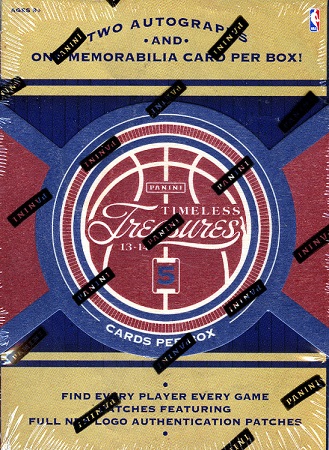 10
2013/14 Timeless Treasures Basketball Case Random Teams #13
$21.95
Out of stock
Break Type

Random Teams – Participants names and team names are entered into the randomizer on random.org… The lists are then randomized individually dependent on a roll of the dice. Both lists are then copied and pasted into a spread sheet. The participant on the left is matched with the corresponding team on the right. All cards pulled for that team belong to the owner.

Description

Youtube Live Feed: FirehandCards Live on Youtube

Breakers.tv Live Feed: FirehandCards Live on Breakers

---

Break Type: Random Teams Case (10 Boxes)

Total Spots: 30 – All NBA Teams In

Minimum Hits: 30 – 20 Autographs & 10 Memorabilia Book Cards + Base & Inserts

**All Card Ship

---

Configuration: 10 boxes per case. 1 pack per box. 5 cards per pack.

BOX BREAK
Two autographs and one memorabilia card, one common, and one insert

PRODUCT HIGHLIGHTS 
– Find the first auto-memorabilia c a rds of the 2013 NBA Draft Class!
– Look for the debut of the rare Timeless Treasures Trophies auto-jersey cards featuring award-w inning NBA stars!
– Collect the Three Piece Puzzle set, featuring 12 trios of players that form on e big picture!
– Treasured Threads returns in 2013-14 with a loaded checklist featuring large memorabilia swatches and a Super Prime 1/1 version!!!
– For the first time, the highly sought after Every Player Every Game patch can be found in Timeless Treasures!