Shop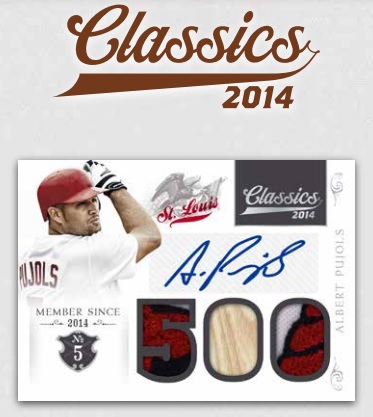 6
2014 Panini Classics Baseball Half Case Random Teams #30
$26.95
Out of stock
Break Type

Random Teams – Participants names and team names are entered into the randomizer on random.org… The lists are then randomized individually dependent on a roll of the dice. Both lists are then copied and pasted into a spread sheet. The participant on the left is matched with the corresponding team on the right. All cards pulled for that team belong to the owner.

Description

Breaker: Chad

Youtube Live Feed: FirehandCards Live on Youtube

Breakers.tv Live Feed: FirehandCards Live on Breakers

---

Break Type: Random Teams Half Case Break

Total Spots: 26- 4 Combo of 2 Teams Each:

Brewers/Rockies
Dbacks/Royals
Nationals/Phillies
Padres/Rays

Minimum Hits: 12 Autograph or Memorabilia Cards + Inserts

---

Configuration: 12 boxes per case. 24 packs per box. 8 cards per pack.

PRODUCT HIGHLIGHTS
– 2 Autographs/2 Memorabilia per master box, 1 Autograph/1 Memorabilia per mini box.
– Find the industries first memorabilia trading cards of Roger Bresnehan, Bob Meusel and Gabby Hartnett!
– Classic Inserts return in Significant Signatures, Timeless Treasures, Memberships and Classic Combos, Triples & Quads.
– 2014 is the Strongest Classics lineup of players to ever play the game, featuring (eight) Hall of Famers from the 1st Hall of Fame Induction Ceremony of 1939, (nine) members of the .400-Club and (11) Triple Crown Winners.