Shop
You cannot add "2023 Bowman Chrome Baseball Hobby 12 Box Case Random Teams #7" to the cart because the product is out of stock.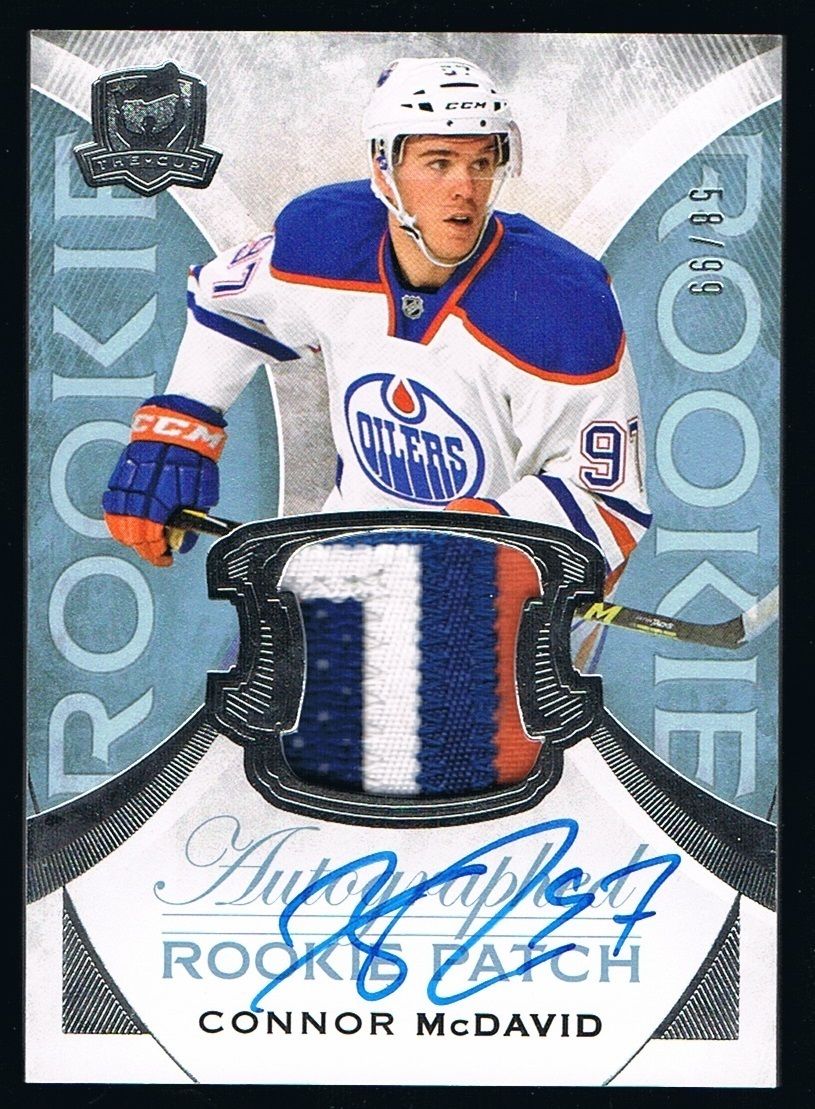 3
2015/16 Upper Deck The Cup Hockey 3 Box Case Random Teams #5
$99.95
Out of stock
Break Type

Description

Youtube Live Feed: FirehandCards Live on Youtube

Breakers.tv Live Feed: FirehandCards Live on Breakers

---

Break Type: Random Teams Case (3 Boxes)Box

Total Spots: 30 – All NHL Teams In

Minimum Hits: 12 to 15 Autograph or Memorabilia Cards

---

Configuration: 3 boxes per case. 1 pack per box. 6 cards per pack.

PRODUCT HIGHLIGHTS
– The wait is over; get more great hits than ever!

– Get 2 Autographed Patch cards in every tin!

– Featuring 1 Autographed Rookie Card from the amazing 15-16 rookie class & 1 Additional Auto-Patch Card!

– NEW: Look for rare "The Show" cards based off our beautiful UDA pieces of many of the top athletes of the world including Michael Jordan & Connor McDavid!

– The long-running Enshrinements are again being produced with a glistening acetate top sheet, with signatures signed directly on the shimmering surface!

– Look for Monumental Booklets, Including: Autographed Monumental Rookie Patch and the all new Monumental Stick and Autographed Monumental Stick Booklets!

– Exquisite Hits!

– Find Exquisite Rookie Auto Patch cards numbered to the featured players uniform!
– Search for the elusive 1-of-1 Exquisite Rookie Auto Shield!

– Look for stunning NHL Glory Autograph cards, limited to a mere ten serial #'d copies per card!
– Featuring a chrome NHL Shield embedded under an acetate surface with an on-card autograph!

– Limited Logos for the 2nd year in a row will feature 100% game-worn patches, including rookie gamers from Connor McDavid and several other top rookies!

– Collect Notable Nameplate Cards of your favorite player!
– Each card features a full letter patch from a game-used jersey, collect all the cards to spell your players name!

– Grab superb memorabilia inserts like, The Cup Trios, Quads or all-new Sixes – Jersey, Patch, Tag and the New Button cards!