Shop
You cannot add "21/22 Leaf Art of Hockey Hobby Box Random Numbers #20" to the cart because the product is out of stock.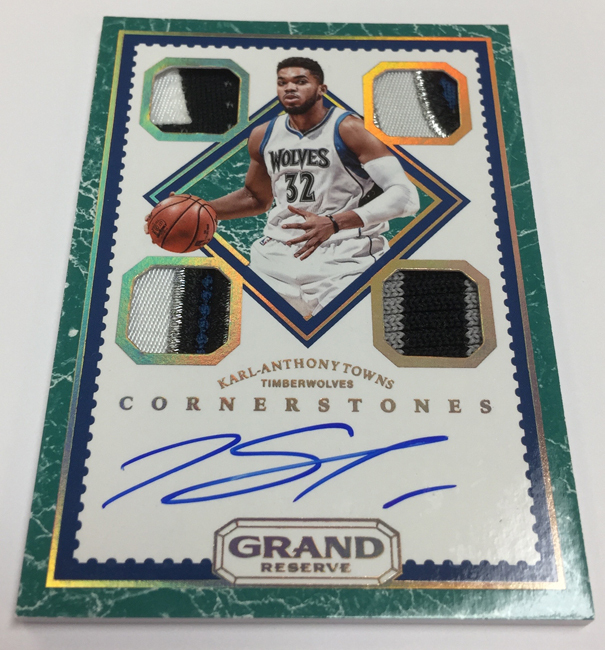 8
2016/17 Grand Reserve Basketball Case Random Teams #6
$37.95
Out of stock
Break Type

Random Teams – Participants names and team names are entered into the randomizer on random.org… The lists are then randomized individually dependent on a roll of the dice. Both lists are then copied and pasted into a spread sheet. The participant on the left is matched with the corresponding team on the right. All cards pulled for that team belong to the owner.

Description

Two Lucky Participants from this break will win a Team in our 2017-18 National Treasures Basketball PROMO Case #1

---

Youtube Live Feed: FirehandCards Live on Youtube

Breakers.tv Live Feed: FirehandCards Live on Breakers

---

Break Type: Random Teams Case

Total Spots: 28 – 2 Combos of 2 Teams Each (TBD)

Minimum Hits: 24 Autograph or Memorabilia Cards + Base & Insers

---

Configuration: 8 boxes per case. 3 packs per box. 8 cards per pack.

PRODUCT HIGHLIGHTS
– Discover an eclectic mix of unique trading cards in the debut of Grand Reserve! On average, every box will deliver a Cornerstones insert, which features four jersey swatches and an on-card autograph! All Cornerstones inserts are sequentially numbered to 99 or less!
– Grand Reserve showcases a variety of printing technologies to deliver distinct, jaw-dropping inserts! Look for cards that feature embossing, micro-etch patterns, striking photography techniques and more!
– Be on the hunt for two autograph inserts that are true 1-of-1s! Number Ones has autographs from players who were drafted #1 overall in the NBA Draft, and One of a Kind features signatures of NBA superstars!
– Look for special memorabilia cards such as Team Slogans, which includes a swatch of special team patches that can only be found in Grand Reserve!
– Find an insert in every pack! Look for the one-per-case All Systems Go and the ultra-rare Closing Statements!

BOX BREAK
Each Box Will Deliver At Least Two Autographs And One Additional Autograph Or Memorabilia Card. Every Box Will Deliver A Cornerstones Jersey Autograph.

PRODUCT DESCRIPTION

CORNERSTONES
On average, every box of Grand Reserve delivers one Cornerstones jersey autograph card! Look for rookies, veterans and legends of the game in this insert that features four memorabilia swatches and an on-card autograph. Cornerstones has four unique parallels: Quartz, Granite, Marble & Onyx. All Cornerstones cards are numbered to 99 or less!

AUTOGRAPHS
Grand Reserve is loaded with unique on-card autographs! Find the vivid design of The Ascent, the best of the NBA in Upper Tier Signatures, and the true 1-of-1 insert One-of-a-Kind!

ALL SYSTEMS GO
Find an insert in every pack of Grand Reserve on average! Find some of the most dynamic guards in the game in the one-per-case insert All Systems Go!

TEAM SLOGANS
If you look very closely at certain NBA teams' uniforms, you'll be able to see a special patch that signifies what it means to be a member of that team. Team Slogans features unique swatches from six teams, all sequentiallynumbered to 2 or less!

CLOSING STATEMENTS
In the history of the NBA, there are a select few superstars who ended their careers with spectacular exclamation points. Grand Reserve highlights five of those players in an ultra-rare insert set called Closing Statements. These visually striking cards fall one in seven cases on average!