Shop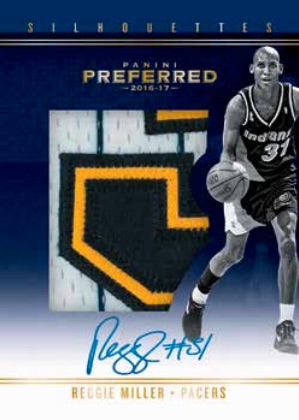 1
2016-17 Preferred Basketball Numbers Box #41
$8.95
Out of stock
Break Type

Random Numbers: 99 Spots/Names are entered into the randomizer prior to the break. We roll the dice and randomize the list that many times. Whichever number you finish in the list is your number for the break. The #1 spot gets all cards #01/xx and , the #25 spot would get all cards #25/xx , #99 spot would get the 99/99 cards etc... All Redemption cards and any cards ending in '00' are randomized to everybody in the break. The number on the left side of the serial number stamped on the card is the number we go by, the right side is irrelevant. If the card is #05/10 it goes to spot #5.  Spot #10 has no play on that card.

Description

One Lucky Participant from this break will win a Spot in our 2017/18 Panini Kobe Eminence Case Random Hits #5

---

Youtube Live Feed: FirehandCards Live on Youtube

Breakers.tv Live Feed: FirehandCards Live on Breakers

---

Break Type: Random Numbers Box 

Total Spots: 99- 1 Random Number from 1-99 per spot

Minimum Hits: 2 Autographs & 2 Memorabilia Book Cards 

---

Configuration: 2 packs per box. 2 cards per pack.

PRODUCT HIGHLIGHTS
– Preferred is the home of the Basketball Booklet Card!
– Look for on-card autographs of rookies, veterans and NBA legends!
– Preferred Silhouettes have become one of the premiere autograph/memorabilia combo cards in the hobby!
– Collect timeless designs in the Panini's Choice and Crown Royale autograph sets — all of which are signed on card!
– Find Trending Upward, Crazy Eights, Stat Line, and the one-of-a-kind NBA Finals 2016 booklets, which feature jersey swatches and patches worn during the NBA Finals 2016!

BOX BREAK
– Two Autographs
– Two Memorabilia Booklets

PRODUCT DESCRIPTION

AUTOGRAPHS
Preferred Basketball features unique designs, on-card autographs, and some of the most sought-after jumbo prime memorabilia cards in the hobby with Silhouettes, Rookie Silhouettes, and Prime versions of each!

NBA FINALS 2016
NBA Finals Booklets feature jersey pieces worn during Game 2 of the NBA Finals 2016! Look for three versions — Base, Prime, and Super Prime!

ROOKIE PLAYBOOKS
Collect the top rookies from the 2016-17 class on one of the most eye-catching booklet designs of the release year!

VS 1 ON 1
Take a unique look at in-game action featuring some of the NBAs most electric matchups with VS 1 on 1!