Shop
Sale!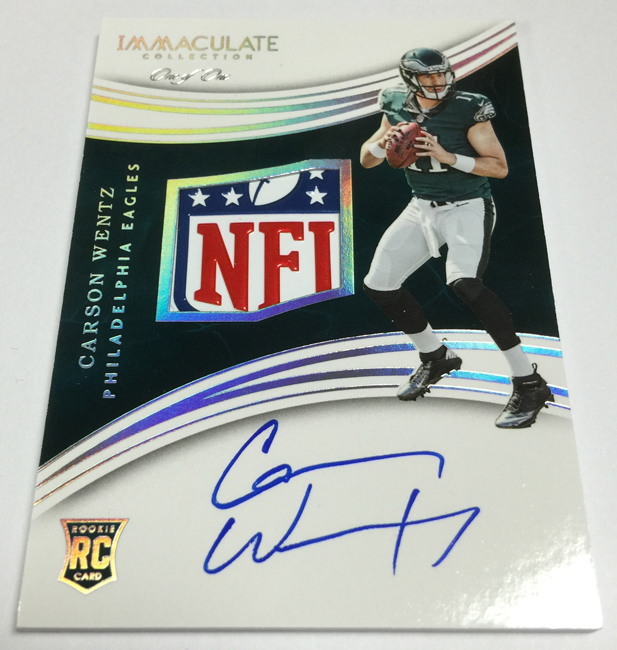 6
2016 Immaculate Football Case Random Teams #15
Out of stock
Break Type

Random Teams – Participants names and team names are entered into the randomizer on random.org… The lists are then randomized individually dependent on a roll of the dice. Both lists are then copied and pasted into a spread sheet. The participant on the left is matched with the corresponding team on the right. All cards pulled for that team belong to the owner.

Description

This Break Qualifies for the NFL Shield Bounty Promo!

---

If your team hits a Full Size Shield in this case break you will win the bounty reward of Firehand Points. If there is no Shield pulled in this break the bounty will increase by $50 for the next NFL Shield Promo break.

**Check the Marquee at the top of the site for current Bounty Prize Total.

---

Youtube Live Feed: FirehandCards Live on Youtube

Breakers.tv Live Feed: FirehandCards Live on Breakers

---

Type: Random Teams Case

Total Spots: 30 – 2 Combos of Cardinals/Jags & Lions/Panthers

Minimum Hits: 30 Autograph or Memorabilia Cards + Base & Parallels

---

Configuration: 6 boxes per case. 1 pack per box. 6 cards per pack.

PRODUCT HIGHLIGHTS
– Immaculate Collection returns for another encore, featuring five autograph or memorabilia cards per tin!
– Pull on-card signed Memorabilia cards with Rookie Patch Autographs, Immaculate Signature Patches, Premium Patches Autographs, Immaculate Players Collection Autographs and more!
– Look for more full-sized memorabilia cards that feature swatches from Team Logos, Jersey Numbers, Laundry Tags, and the all new Rookie Soles insert!
– Look for new on-card signed inserts, including Signature Moves, Immaculate Rings and the more expansive Immaculate Moments!
– New for this year are Immaculate Eye Black cards! Featuring retired, veteran and rookie players, these cards contain signed eye-black pieces and provide a unique chase for collectors. Look for the gold ink parallel, numbered as low as one!

BOX BREAK
– 5 Autograph Or Memorabilia Cards
– One Base Or Parallel Card!