Shop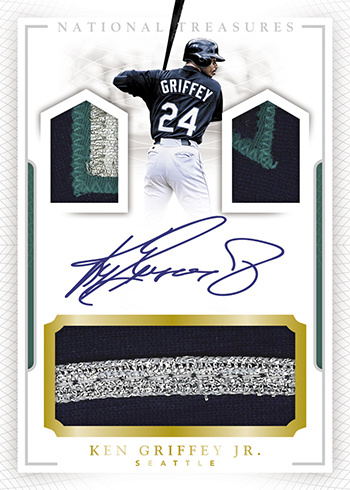 8
2016 National Treasures Baseball Case Random Teams #11
$48.95
Out of stock
Break Type

Random Teams – Participants names and team names are entered into the randomizer on random.org… The lists are then randomized individually dependent on a roll of the dice. Both lists are then copied and pasted into a spread sheet. The participant on the left is matched with the corresponding team on the right. All cards pulled for that team belong to the owner.

Description

This Break Qualifies for the Museum Bat Barrel Bounty! If you pull a Bat Barrel card for your team then you win the Bounty in Firehand Credit!

*Check the Marquee on the top of the website for the current bounty prize!

---

Youtube Live Feed: FirehandCards Live on Youtube

Breakers.tv Live Feed: FirehandCards Live on Breakers

---

Break Type: Random Team Dual Case Big Bopper

Total Spots: 28 – 26 Solo Team Spots & 2 Combos of 2 Teams Each (TBD)

Minimum Hits: 36 Autograph or Memorabilia Cards

---

Configuration: 4 boxes per case. 1 pack per box. 8 cards per pack.

PRODUCT HIGHLIGHTS
– NEW on-card autographs for 2016 include Six Swatch Signatures and Player's Collection Signatures. Look for checklists that include rookies, veterans, prospects and retired players with a wide range of materials!
– Find rookie on-card autographs in Rookie Materials Signatures. Look for the hottest names like Nomar Mazara, Corey Seager, Trevor Story, Stephen Piscotty, Tyler Naquin, Kyle Schwarber and many more!
– NEW tribute sets for 2016 include Mother's Day, Memorial Day and Fourth of July! Find inserts with game-used jerseys worn on these special celebration days!
– NEW booklets for 2016 include jumbo triple player materials and jumbo quad player materials as well as 12-player, 16-player, 24-player and 32-player materials! Look for combinations that include legends, rookies, retired and veterans!
– Look for rare materials in bat knobs, bat nameplates, flag silhouettes, batting gloves, fielding gloves, stirrups and ID tags!

BOX BREAK
– 8 Autographs Or Memorabilia Including 1 Booklet.