Shop
You cannot add "Sunday Special NFL Football Mixer #254" to the cart because the product is out of stock.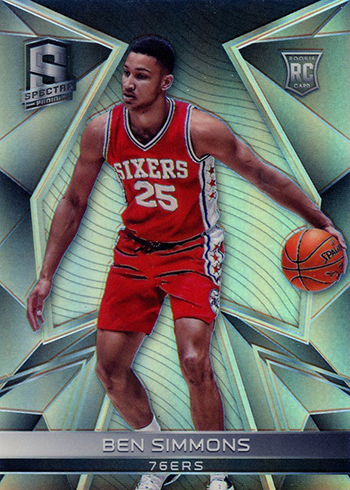 6
2016/17 Spectra Basketball Case Random Teams #12
$39.95
Out of stock
Break Type

Description

Each spot in this break earns you a square in our Super Bowl Promo

Breaker: Chad

Youtube Live Feed: FirehandCards Live on Youtube

Breakers.tv Live Feed: FirehandCards Live on Breakers

---

Break Type: Random Teams Case

Total Spots: 28 – 2 Combos of 2 Teams (TBD)

Minimum Hits: 42 Autograph or Memorabilia Cards + SP Base & Inserts

---

Configuration: 6 boxes per case. 1 pack per box. 10 cards per pack.

PRODUCT HIGHLIGHTS
– Every autographed card in the program features a swatch of memorabilia and parallels, which are sequentially numbered all the way down to a one of one Nebula parallel.
– Global Icons Memorabilia Autographs showcases 15 of the most popular NBA players from around the world!
– Collect Rookie Jersey Autograph cards of the 2016-17 NBA Rookie Class!
– Spectra is back and features the familiar Opti-Chrome print technology and the color parallels that collectors have come to expect!

BOX BREAK
– Seven Autograph Or Memorabilia Cards

PRODUCT DESCRIPTION

AUTOGRAPHED MEMORABILIA
Spectra offers a wide variety of specifically themed autographed sets with multiple parallel versions, jumbo-prime swatches, and a spectacular mix of current, retired and rookie NBA players!

ROOKIE JERSEY AUTOGRAPHS
Collect this latest rookie class the way you want! Every autograph is signed on card, and every player boasts a base version sequentially #'d/300 and parallel versions numbered all the way down to one-of-one!