Shop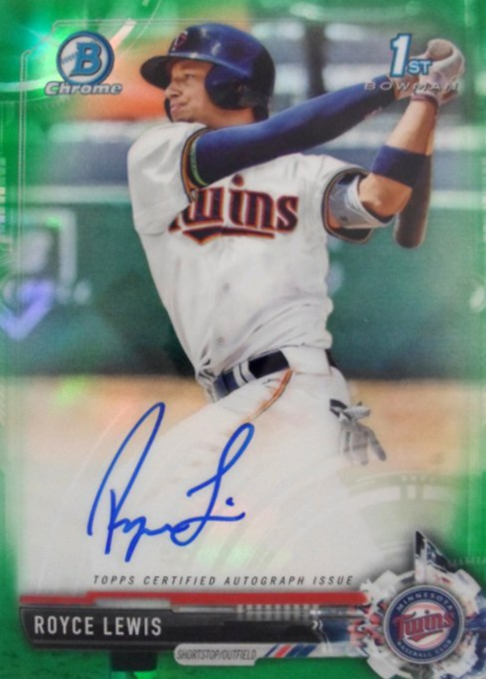 8
2017 Bowman Draft Jumbo Case Random Teams #17
$49.95
Out of stock
Break Type

Random Teams – Participants names and team names are entered into the randomizer on random.org… The lists are then randomized individually dependent on a roll of the dice. Both lists are then copied and pasted into a spread sheet. The participant on the left is matched with the corresponding team on the right. All cards pulled for that team belong to the owner.

Description

Breaker: Chad

Youtube Live Feed: FirehandCards Live on Youtube

Breakers.tv Live Feed: FirehandCards Live on Breakers

---

Break Type: Random Teams Case

Total Spots: 28 – 2 Combo Spots (TBD)

Minimum Hits: 24 Autographs + Refractors, Inserts, & Chrome Base

---

Configuration: 8 boxes per case. 12 packs per box. 32 cards per pack.
The first MLB-licensed cards of the 2017 MLB Draft class will arrive in stores with 2017 Bowman Draft Baseball.

This year's Jumbo Box offering will contain three on-card chrome autographs per box, along with a compelling mix of new insert content and Base Cards of top MLB Draft picks.

A new autograph case hit – Class of 2017 Autographs – will be unveiled and will exclusively feature on-card autographs of 2017 MLB Draft 1st Round selections. Collect the entire autograph set!

Also look for revamped insert subsets including rare Image Variations and additional sequentially numbered Refractor parallels.