Shop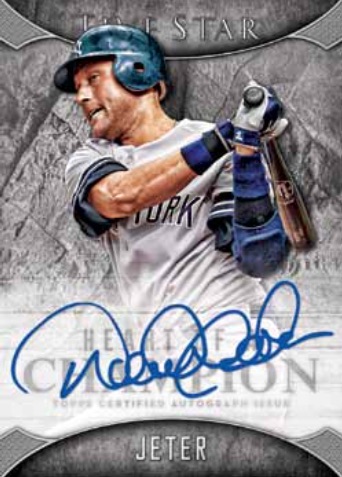 8
2017 Five Star Baseball Case Random Teams #16
$51.95
Out of stock
Break Type

Description

Breaker: Chad

Youtube Live Feed: FirehandCards Live on Youtube

Breakers.tv Live Feed: FirehandCards Live on Breakers

---

Break Type: Random Teams Case Break

Total Spots: 23 – Brewers Removed &  6 Combos:

Nationals/Royals
Tigers/Dbacks
Blue Jays/Twins
Marlins/Phillies
Padres/Giants
Rays/Angels

Minimum Hits: 16  Autographs 

---

Configuration: 8 boxes per case. 1 pack per box. 2 cards per pack.

Topps Five Star Baseball returns with new high-end designs and a premier checklist that guarantees 100% On-Card Autographs of the game's best Major League players.

This year, look for more rare case-level hits such as Autographed Jumbo Patches, Silver Signatures, Golden Graphs and Five Star Signatures cards – all signed on card!

2017 Topps Five Star Baseball guarantees two on-card autographs in every pack, unless replaced by a cut signature.

PRODUCT DESCRIPTION

Five Star Base Autographs
Presenting up to 80 of the most collectible retired, veteran and rookie MLB players. Autographs will be signed directly on the card.

Silver Signatures & Golden Graphs
Presenting up to 25 of the most collectible MLB players of the game, past and present, with beautiful autographs in either silver or gold art paint pens.

Five Star Signatures
Highlighting up to 50 MLB players with an on-card signature. Select subjects will include an inscription! Cards will be #'d to 20 or less.

Heart of a Champion Autographs
Showcasing players who have had memorable PostseasonTM performances. Autographs will be signed directly on each card. Cards will be #'d to 35 or less.

Five Star Autographed Jumbo Patch Cards
Showcasing a checklist of elite veterans, young stars, prominent rookies and retired greats. Relics will feature jumbo sized patch pieces and autographs will be signed on card. Seq #'d.

Five Star Cut Signature Cards
Highlighting some of the greatest MLB players who ever played the game! Each cut signature is a rare 1-of-1 card.