Shop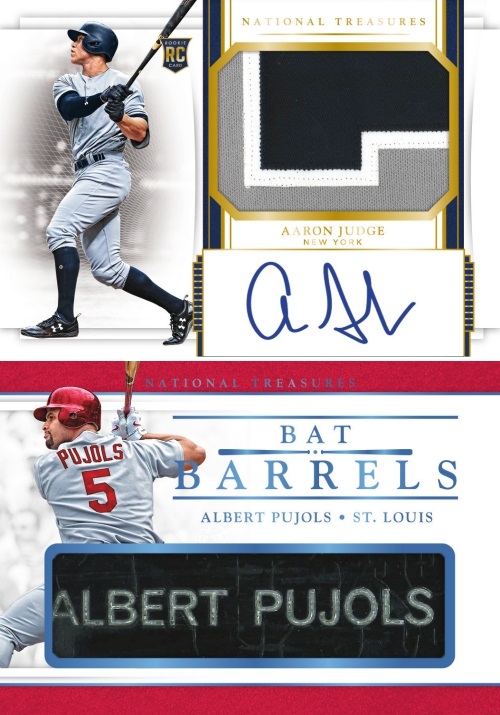 4
2017 National Treasures Baseball Case Random Teams #12
$89.95
Out of stock
Break Type

Random Teams – Participants names and team names are entered into the randomizer on random.org… The lists are then randomized individually dependent on a roll of the dice. Both lists are then copied and pasted into a spread sheet. The participant on the left is matched with the corresponding team on the right. All cards pulled for that team belong to the owner.

Description

This Break Qualifies for the Bat Barrel & Knob Bounty! If you pull a Bat Barrel or Bat Knob card for your team then you win the Bounty in Firehand Credit!

*Check the Marquee on the top of the website for the current bounty prize!

---

Youtube Live Feed: FirehandCards Live on Youtube

Breakers.tv Live Feed: FirehandCards Live on Breakers

---

Break Type: Random Teams Case Break

Total Spots: 28 – 26 Solo Team Spots & 2 Combos 

Minimum Hits: 32 Autograph or Memorabilia Cards

---

Configuration: 4 boxes per case. 1 pack per box. 8 cards per pack.

PRODUCT HIGHLIGHTS
– Mickey Mantle makes his National Treasures debut! Look for a 7-card exclusive Mickey Mantle Tribute set with career highlights!
– Find the top rookies every year in Rookie Materials Signatures!
– Look for on-card booklets for the first time in National Treasures baseball including, Jumbo Rookie Materials, Dual Material and Jumbo Material!
– Find an incredible one of one dual cut signature booklet of Babe Ruth and Lou Gehrig!
– New in 2017 is College Rookie Materials Signatures that feature top rookies shown in their college uniform and paired with jumbo college material. Look for Aaron Judge, Dansby Swanson, Andrew Benintendi, Ian Happ, Hunter Renfroe and
Alex Bregman!

BOX BREAK
– 6 Autographs or Memorabilia including 1 Booklet

PRODUCT DESCRIPTION

ROOKIE MATERIAL SIGNATURES
THE rookie card to collect every year is back and full of top current and future stars!

MICKEY MANTLE TRIBUTE
Unbelievable 7-card set focusing on nicknames, moments and accomplishments from the illustrious career of Mickey Mantle!

BAT BARRELS
Bat Barrels are some of the most sought after pieces of material in the industry today. This set includes legends, current stars and future stars!

ROOKIE JERSEY SIGNATURES
Look for top rookies paired with player specific custom die-cuts.

COLLEGE ROOKIE MATERIALS SIGNATURES
Find a select group of rookies shown in their college uniforms and paired with collegiate material.

ROOKIE SIGNATURE JUMBO MATERIAL BOOKLET
Find on-card booklets for the first time in National Treasures baseball. Look for rookies, super stars and legends!

MATERIAL INK
One of the numerous on-card sets, this one features top stars, future stars and legends on a classic design.

CHICAGO WORLD CHAMPIONS TRIBUTE SIGNATURES
After a 108-year wait, a dramatic Game 7 comeback win in extra innings, down 3 games to 1, the North Siders deserve a tribute set to commemorate this accomplishment, highlighted by Theo Epstein signatures!