Shop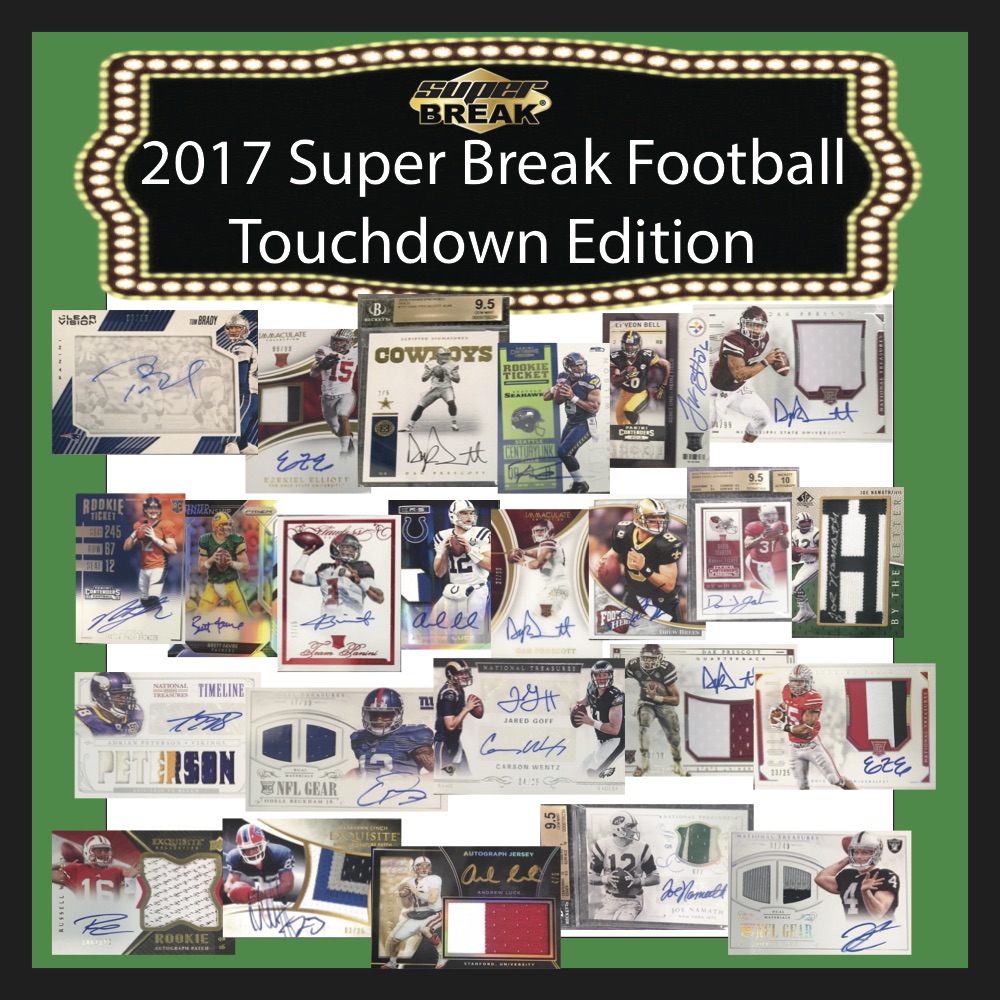 2017 Super Break Football Touchdown Edition 2 Box Case Break RT #20
$18.95
Out of stock
Break Type

Random Teams – Participants names and team names are entered into the randomizer on random.org… The lists are then randomized individually dependent on a roll of the dice. Both lists are then copied and pasted into a spread sheet. The participant on the left is matched with the corresponding team on the right. All cards pulled for that team belong to the owner.

Description

Breaker: Chad  http://breakers.tv/thetruth17

Break Type: Random Teams Case

Total Spots: 32 – 1 Random Team Per Spot, All NFL Teams in

Minimum Hits: 4 Buyback Cards

---

Configuration:

2 Boxes per Case, 2 Cards Per Box

PRODUCT HIGHLIGHTS

Find the following types of BuyBack Cards:

– Champions, MVPs, Super Stars, Rookies, Hall of Famers, and More!

– RPA's, Logo Shields, 1/1's, Superfractors, Multi Autos, Black Labels, PSA 10's, BGS 10s, and More!!

This product will also contain some of the new 2017 Draft Picks!!

This product is loaded with 2016 rookies!