Shop
Sale!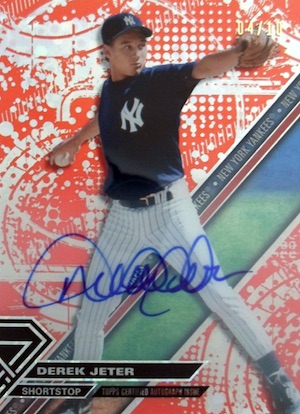 6
2017 Topps High Tek Baseball Half Case Random Teams #10
Out of stock
Break Type

Random Teams – Participants names and team names are entered into the randomizer on random.org… The lists are then randomized individually dependent on a roll of the dice. Both lists are then copied and pasted into a spread sheet. The participant on the left is matched with the corresponding team on the right. All cards pulled for that team belong to the owner.

Description

Breaker: Chad

Youtube Live Feed: FirehandCards Live on Youtube

Breakers.tv Live Feed: FirehandCards Live on Breakers

---

Break Type: Random Teams Case Break

Total Spots: 24- 6 Combo of 2 Teams Each (TBD)

Minimum Hits: 12 Autographs + Base, Variations, & Inserts

**All cards ship

---

Configuration: 12 boxes per case. 1 pack per box. 40 cards per pack.

MORE CARDS! MORE PATTERNS! MORE VARIATIONS!

Topps High Tek is returning in 2017 with a superior offering that delivers its collectors more value per box than ever before!

Each box of 2017 Topps High Tek Baseball will include:
– 40 Total Cards
– 5 Guaranteed Pattern Parallel Cards
– 2 On-Card Autograph Cards
– 3 or More Sequentially Numbered Base/Insert Cards
– A Dazzling Array of Base Card Variations and Diffractors

Each 12-box case will also guarantee 1 SpecTEKular Base Card Diffractor sequentially numbered to 15 or less. Look for Kris Bryant, Bryce Harper, Mike Trout, and a host of top-performing rookies!