Description
Youtube Live Feed: FirehandCards Live on Youtube
Breakers.tv Live Feed: FirehandCards Live on Breakers
---
Break Type: Pick You Teams Case (3 Boxes)
Total Spots: 30 – All NBA Teams In
Minimum Hits: 15 Autographs, 1 Precious Metal Cards, + SP Base & Parallels 
---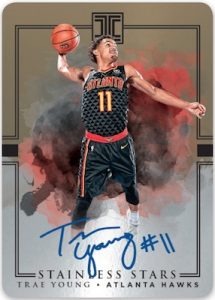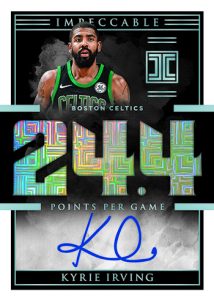 ---
Configuration: 3 boxes per case. 1 pack per box. 9 cards per pack.
BOX BREAK
– 5 Autographs
– One Blind-Wrapped Silver Logo, Gold Logo, Stainless Stars, Or Stainless Stars Autograph
---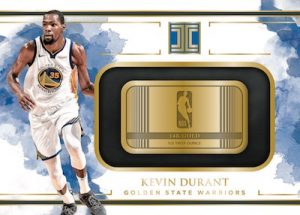 ---
PRODUCT HIGHLIGHTS
Look for the return of the super-rare and highly sought-after 1/2 Troy Ounce Gold and one Ounce Silver Bar cards!
– Collect the popular autograph numbers cards in Stats Autographs, Jersey Numbers Autographs, Championships Autographs, Points Autographs, Rebounds Autographs, and Assists Autographs all numbered to specific statistical achievements!
– Rookie Jersey Autographs are back, featuring the 2018 NBA Draft Class with prime swatches, limited to 99 copies or less!
– Find Stainless Stars inserts and Stainless Stars Autographs, including Gold versions (#'d/10), and Platinum versions (one-of-one)!
– Every autograph in Impeccable Basketball is signed on-card!
---