Shop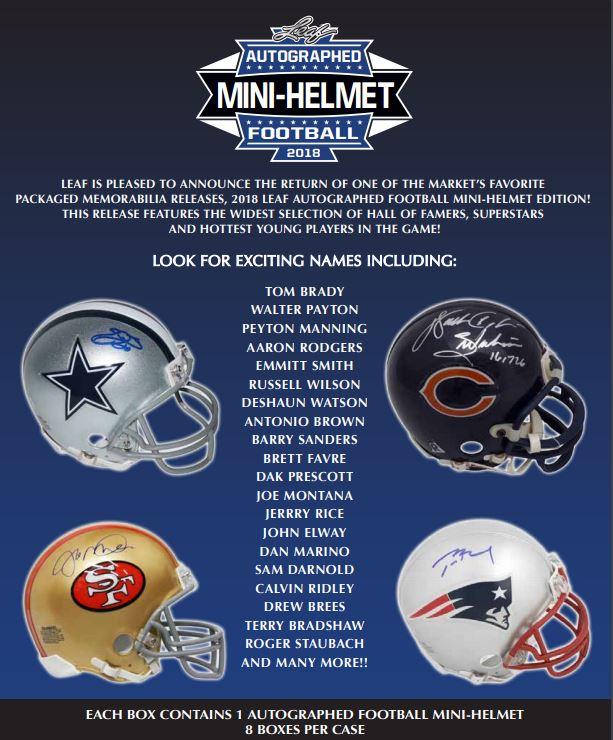 8
2018 Leaf Autographed Football Mini Helmets Random Teams Case #4
$24.95
Out of stock
Break Type

Random Teams – Participants names and team names are entered into the randomizer on random.org… The lists are then randomized individually dependent on a roll of the dice. Both lists are then copied and pasted into a spread sheet. The participant on the left is matched with the corresponding team on the right. All items pulled for that team belong to the owner.

Description

Youtube Live Feed: FirehandCards Live on Youtube

Breakers.tv Live Feed: FirehandCards Live on Breakers

---

Break Type: Random Teams Memorabilia Case (8 Boxes)

Total Spots: 32 ~ All NFL Teams In

Minimum Hits: 8 Autographed Mini Helmets

---

Configuration: 8 boxes per case. 1 autographed mini helmet per box

Leaf Is Pleased To Announce The Return Of One Of The Market's Favorite Packaged Memorabilia Releases, 2018 Leaf Autographed Football Mini-Helmet Edition! This Release Features The Widest Selection Of Hall Of Famers, Superstars  And Hottest Young Players In The Game!