Shop
You cannot add "21/22 Prizm Basketball Hobby 3 Box Random Teams #11" to the cart because the product is out of stock.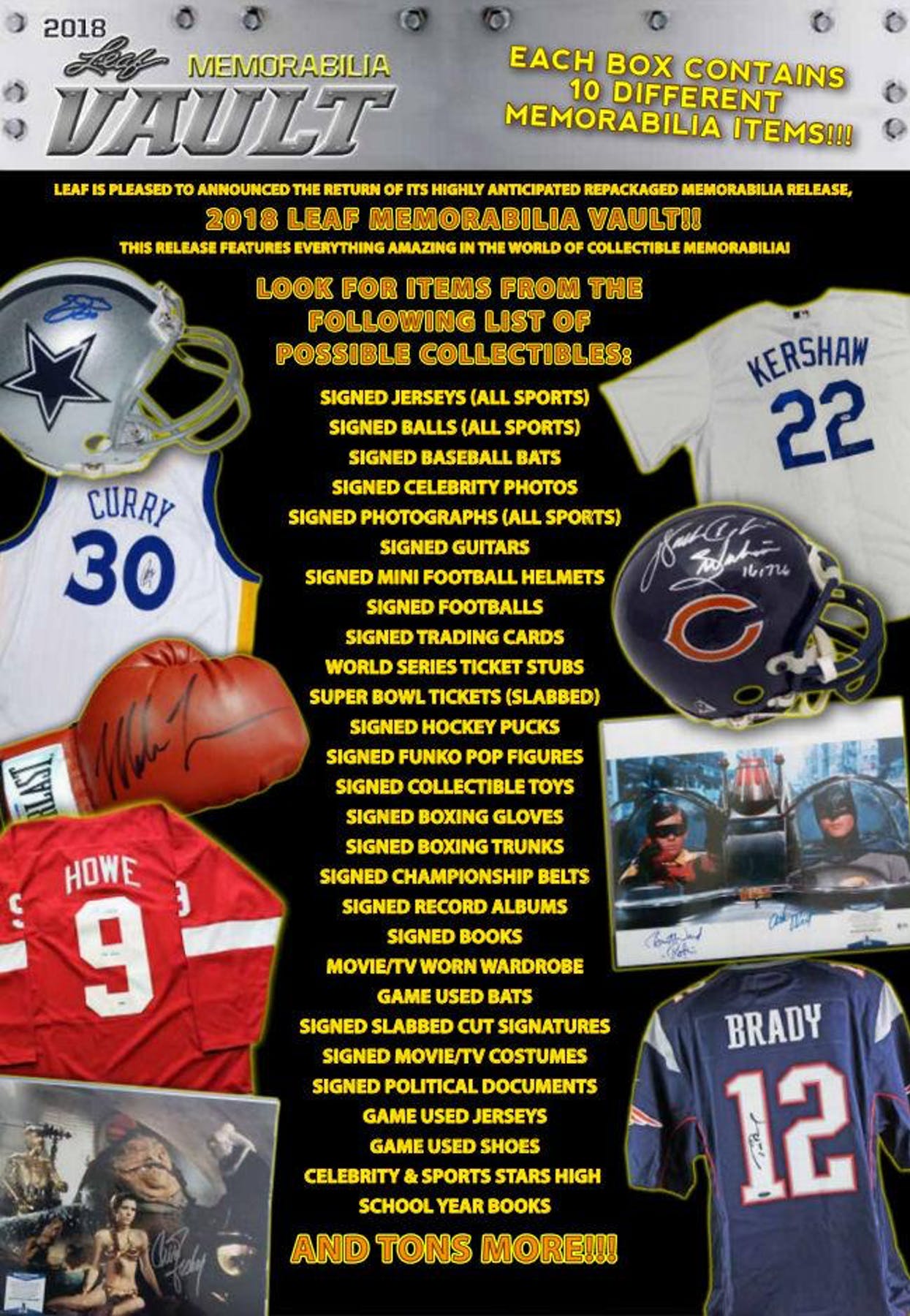 1
2018 Leaf Vault Memorabilia Random Hits Box #1
$119.95
Out of stock
Break Type

Random Hits: We First open up all of the boxes and show the hits. Then the Participants names are entered into one randomizer and the hits are entered into a second randomizer. We roll the dice and randomize both lists that many times. The two lists are then lined up in an Excel spread sheet to assign the cards to the participants

Description

Youtube Live Feed: FirehandCards Live on Youtube

Breakers.tv Live Feed: FirehandCards Live on Breakers

---

Break Type: Random Hits Box

Total Spots: 10 – 1 Guaranteed Memorabilia Item Per Spot

Minimum Hits: 10 Memorabilia Items

---

Configuration: 10 items per box.

PRODUCT DESCRIPTION

Leaf Is Pleased To Announced The Return Of Its Highly Anticipated Repackaged Memorabilia Release, 2018 Leaf Memorabilia Vault!! This Release Features Everything Amazing In The World Of Collectible Memorabilia!

Each Box Contains 10 Different Memorabilia Items!!!