Shop
You cannot add "22/23 Panini Prizm Premier League Soccer Hobby 2 Box Random Teams #30" to the cart because the product is out of stock.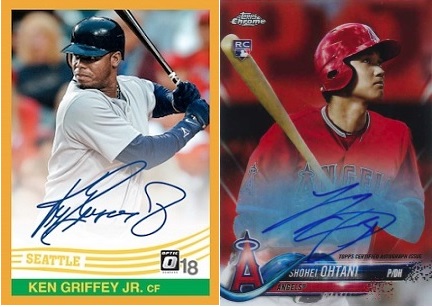 20
2018 National Break~ 2018 Topps Chrome Jumbo & Donruss Optic Dual Case Random Teams
$111.95
Out of stock
Break Type

Random Teams – Participants names and team names are entered into the randomizer on random.org… The lists are then randomized individually dependent on a roll of the dice. Both lists are then copied and pasted into a spread sheet. The participant on the left is matched with the corresponding team on the right. All cards pulled for that team belong to the owner.

Description

All spots purchased for our 2018 National Promo will get you an entry into the grand prize drawing! Prize info can be found HERE

**This break comes with 2 Panini Silver Packs & 2 Entries into the Grand Prize Drawing per Spot!

---

Youtube Live Feed: FirehandCards Live on Youtube

Breakers.tv Live Feed: FirehandCards Live on Breakers

---

Break Type: Random Teams Dual Case (20 Boxes – 12 Donruss Optic & 8 Topps Chrome Jumbo)

Total Spots: 27 – 3 Combos of 2 Teams Each 

Astros/Tigers
DBacks/Rockies
Rangers/Royals

Minimum Hits: 70 Autographs + RCs, Inserts, Refractors/Prizms (Veteran Base Does Not Ship)

---

A Full 12 Box Case of 2018 Donruss Optic and a Full 8 Box Case of 2018 Topps Chrome Jumbo Baseball!

This is gonna be a sick break with monster potential!