Shop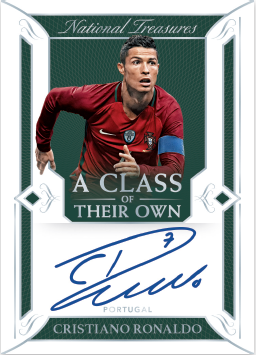 4
2018 National Break~ National Treasures Soccer Case Random Countries #4
$104.95
Out of stock
Break Type

Random Teams – Participants names and team names are entered into the randomizer on random.org… The lists are then randomized individually dependent on a roll of the dice. Both lists are then copied and pasted into a spread sheet. The participant on the left is matched with the corresponding team on the right. All cards pulled for that team belong to the owner.

Description

All spots purchased for our 2018 National Promo will get you an entry into the grand prize drawing! Prize info can be found HERE

**This break comes with 2 Panini Silver Pack per Spot & 2 Entries into the Grand Prize Drawing!

---

Youtube Live Feed: FirehandCards Live on Youtube

Breakers.tv Live Feed: FirehandCards Live on Breakers

---

Break Type: Random Countries Case Break

Total Spots: 20 –  18 Solo Country Spots & 2 Combo Spots of Multiple Countries (TBD)

Minimum Hits: 36 Autograph or Memorabilia Cards & 4 Base Cards

---

Configuration: 4 boxes per case. 1 pack per box. 10 cards per pack.

PRODUCT HIGHLIGHTS

Find autographs of some of soccer's biggest up-and-coming stars in Debut Signatures! Look for the first on-card autographs of Philippe Coutinho, Michy Batshuayi and more!
For the first time, find Dual Jersey Autograph Booklet cards! These stunners fall one per case, on average!
Look for oversized memorabilia swatches in Colossal Materials, Tremendous Treasures, and the all 1-of-1 Brand Logos!
Discover the first on-card autographs of more than 15 players! Find signatures from legends such as Belgium's Marc Wilmots & Wesley Sonck, Mexico's Jared Borgetti, and United States' Landon Donovan!