Shop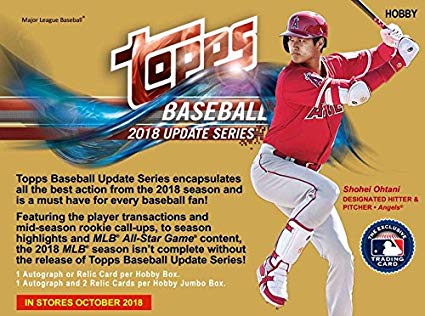 6
2018 Topps Update Jumbo Case Random Teams #1
$29.95
Out of stock
Break Type

Random Teams – Participants names and team names are entered into the randomizer on random.org… The lists are then randomized individually dependent on a roll of the dice. Both lists are then copied and pasted into a spread sheet. The participant on the left is matched with the corresponding team on the right.

Description

Youtube Live Feed: FirehandCards Live on Youtube

Breakers.tv Live Feed: FirehandCards Live on Breakers

---

Break Type: Random Teams Case Break

Total Spots: 30 – All MLB Teams In

Minimum Hits: 18 Autograph or Memorabilia Cards 

**Hits,  SP's, Numbered Cards, and RC's Ship for Your Team

Regular Veteran Base Cards Do Not Ship 

**Inserts that are not numbered will be grouped by set and randomized off as lots to the Entire Break

---

Configuration: 6 boxes per case. 10 packs per box. 50 cards per pack.

Topps Baseball Update Series encapsulates all the best action from the 2018 season and is a must have for every baseball fan!

Featuring the player transactions and mid-season rookie call-ups, to season highlights and MLB All-Star Game content, the 2018 MLB season isn't complete without the release of Topps Baseball Update Series!

1 Autograph and 2 Relic Cards per Hobby Jumbo Box.