Shop
You cannot add "2022 Donruss Optic Baseball Choice Single Box Random Numbers #26" to the cart because the product is out of stock.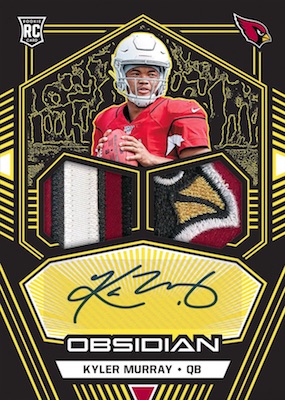 12
2019 Obsidian Football Case Random Teams #2
$67.95
Out of stock
Break Type

Random Teams – Participants names and team names are entered into the randomizer on random.org… The lists are then randomized individually dependent on a roll of the dice. Both lists are then copied and pasted into a spread sheet. The participant on the left is matched with the corresponding team on the right. All cards pulled for that team belong to the owner.

Description

Youtube Live Feed: FirehandCards Live on Youtube

Breakers.tv Live Feed: FirehandCards Live on Breakers

---

Break Type: Random Teams Case (12 boxes)

Total Spots:  29 – 26 Solo Team Spots & 3 Combos (TBD)

Minimum Hits:  48 Autograph or Memorabilia Cards + Base or Parallels

---

---

Configuration: 12 boxes per case. 1 pack per box. 7 cards per pack.

BOX BREAK:
– 5 Autograph or Memorabilia Cards
– 1 Base or Parallel Card

---

PRODUCT HIGHLIGHTS

– Obsidian Football is back and combines sleek black Opti-chrome technology with Electric Etched parallels to provide collectors a stunning look unlike any other product!
– Find uniquely designed die-cut inserts with Vitreous, Supernova, Pitch Black, and Tunnel Vision.
– New in 2019 look for short-printed Electric Etch Contra parallels, which will be all white Opti-chrome and add a unique twist to the black Opti-chrome.
– Look for new inserts with Tunnel Vision, Eclipse, Supernova, Pitch Black and Mosaic Materials.
– Chase some of the best veteran and retired-player autographs in Matrix Material Autos, Lightning Strike and Aurora Autos.