Shop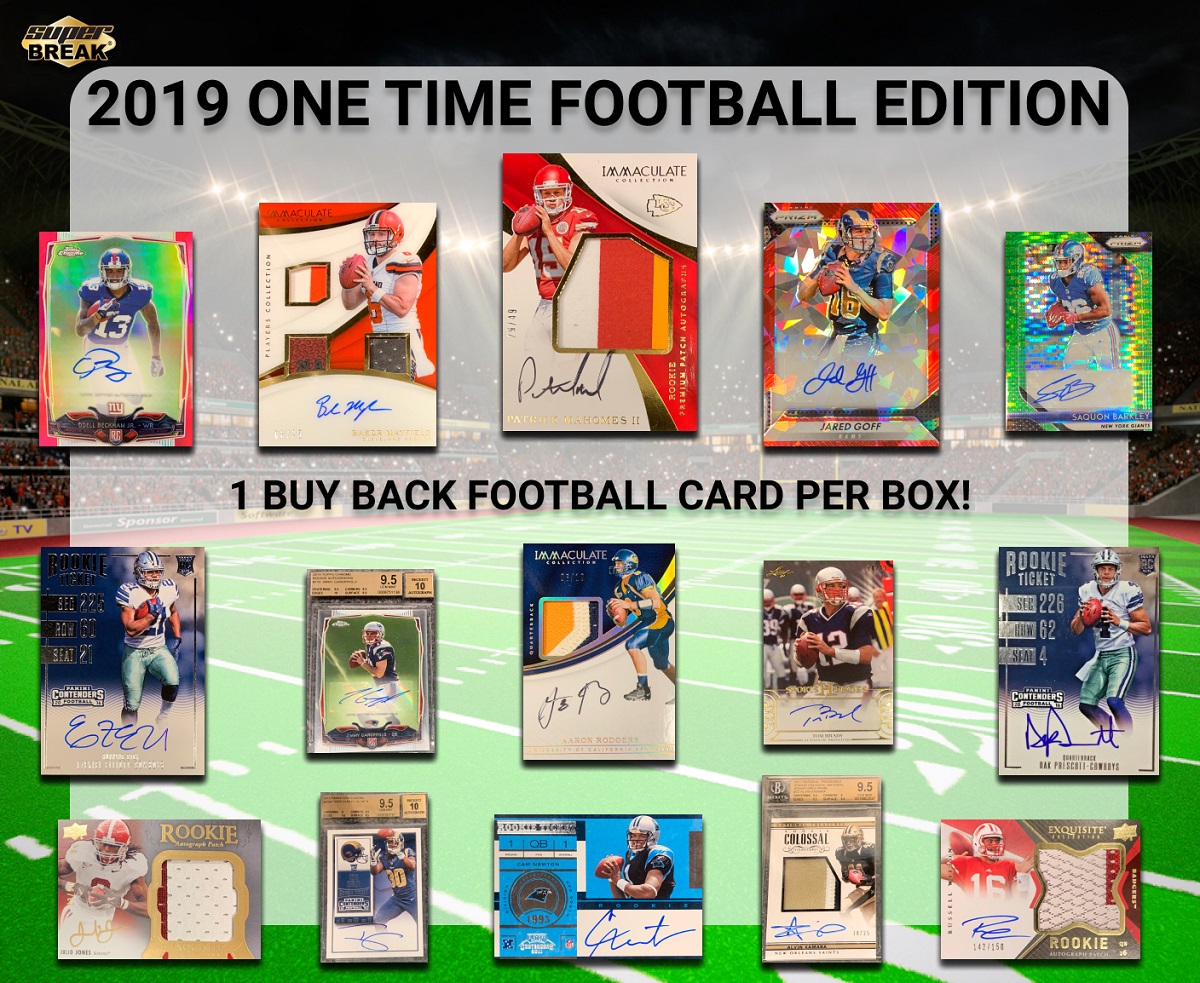 4
2019 ONETIME Football Random Teams Case #12
$22.50
Out of stock
Break Type

Random Teams – Participants names and team names are entered into the randomizer on random.org… The lists are then randomized individually dependent on a roll of the dice. Both lists are then copied and pasted into a spread sheet. The participant on the left is matched with the corresponding team on the right. All Autographs, Rookies, Inserts, & Refractos pulled for that team belong to the owner. Regular Veteran Base Cards are Divided up evenly among all 20 spots

Description

Youtube Live Feed: FirehandCards Live on Youtube

Breakers.tv Live Feed: FirehandCards Live on Breakers

---

Break Type: Random Teams Case (4 Boxes)

Total Spots: 32 – All NFL Teams In

Minimum Hits: 4 Buyback Cards

---

Configuration: 4 boxes per case. 1 pack per box. 1 card per pack.

PRODUCT DESCRIPTION

Limited Edition of only 150 Numbered Cases

Each Box Will Contain 1 Buyback Card

---

Find the Top Rookies, Hall of Famers, 9.5's & 10s, 1/1's, True RPAs, ,

SuperFractors, Refractors, Pop 1s, Black Labels, and More! 

Look for:

Mahomes, K. Murray, Brady, Mayfield, Goff, Rodgers, Prescott,
Gurley, Wilson, Luck, Manning, Payton, Brown, Elliott, and More!