Description
This Break Qualifies for the NFL Shield Bounty Promo!
---
If your team hits a Full Size Shield in this case break you will win the bounty reward of Firehand Points. If there is no Shield pulled in this break the bounty will increase by $50 for the next NFL Shield Promo break.
**Check the Marquee at the top of the site for current Bounty Prize Total.
---
Youtube Live Feed: FirehandCards Live on Youtube
Breakers.tv Live Feed: FirehandCards Live on Breakers
---
Break Type: Random Teams Case (8 Boxes)
Total Spots:  29 – 26 Solo Team Spots & 3 Combos of 2 Teams Each (TBD)
Minimum Hits:  32 Autograph or Memorabilia Cards
---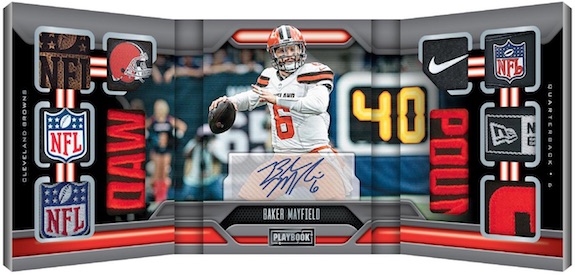 Configuration: 8 boxes per case. 1 pack per box. 4 cards per pack.
PRODUCT HIGHLIGHTS
Playbook Football makes a triumphant return to the 2019 hobby lineup!
– 3 in every 4 boxes will deliver an on-card Rookie Playbook Jersey Autograph, sequentially numbered to 249 or less!
– Find the following memorabilia booklets: Rookie Jumbo Memorabilia Booklet, Armory, Game of Inches, Red Zone Prime, Nexus Tri Fold Jumbo Jerseys
– Look for these autographed booklets: Rookies Playbook Jersey Autographs, Playbook Material Autographs, Front 4 Jersey Signatures Booklet, Vault Tri Fold Jersey Autos, Rookie Signature Locker
– Other autograph and memorabilia sets include Signature Materials, Xs and Os Signatures, Hail Mary Signatures, Triple Threats, Hot Routes, Mammoth Material and Fabled Fabric.
---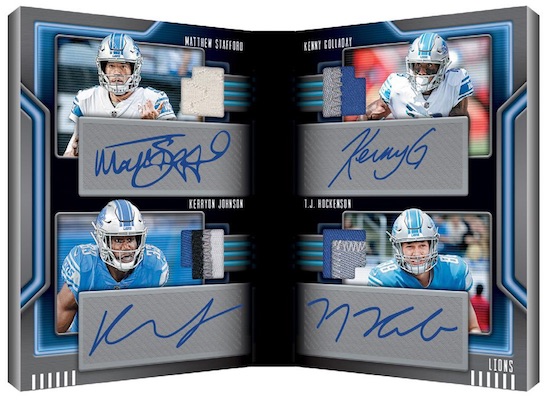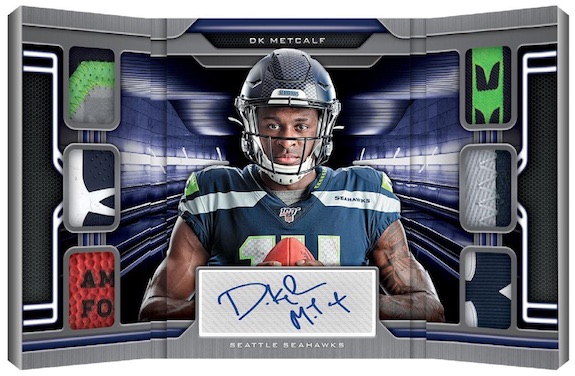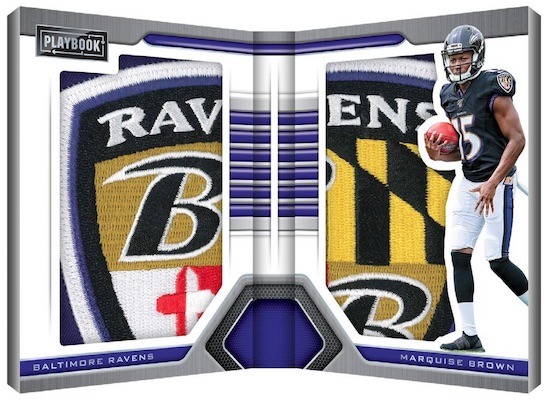 BOX BREAK:
– 4 Autos or Memorabilia Cards Including 1 Booklet
---