Shop
Sale!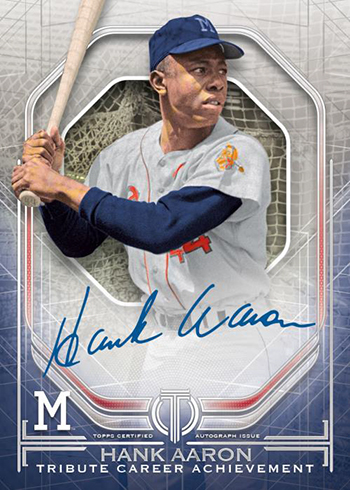 6
2019 Topps Tribute Baseball Case Random Teams #31
Out of stock
Break Type

Random Teams – Participants names and team names are entered into the randomizer on random.org… The lists are then randomized individually dependent on a roll of the dice. Both lists are then copied and pasted into a spread sheet. The participant on the left is matched with the corresponding team on the right. All cards pulled for that team belong to the owner.

Description

Youtube Live Feed: FirehandCards Live on Youtube

Breakers.tv Live Feed: FirehandCards Live on Breakers

---

Break Type: Random Teams Case

Total Spots: 27 – 3 Combos of 2 Teams Each (TBD)

Minimum Hits: 18 Autographs & 18 Memorabilia Cards, + Base, Rookies, & Parallels

*All Cards ship for your team

---

Configuration: 6 boxes per case. 6 packs per box. 3 cards per pack.

Each box of 2019 Topps Tribute Baseball guarantees 3 autograph cards, a variety of low-numbered relic cards, and a wide assortment of new low-numbered components.

BOX BREAK
– 3 Autographs
– 3 Memorabilia Cards

---

– New this year, each case of Tribute Baseball will guarantee the following revamped autograph content:
– 1 Tribute to the Postseason Autograph Card NEW!
– 1 Tribute to Enshrinement Autograph Card NEW!