Shop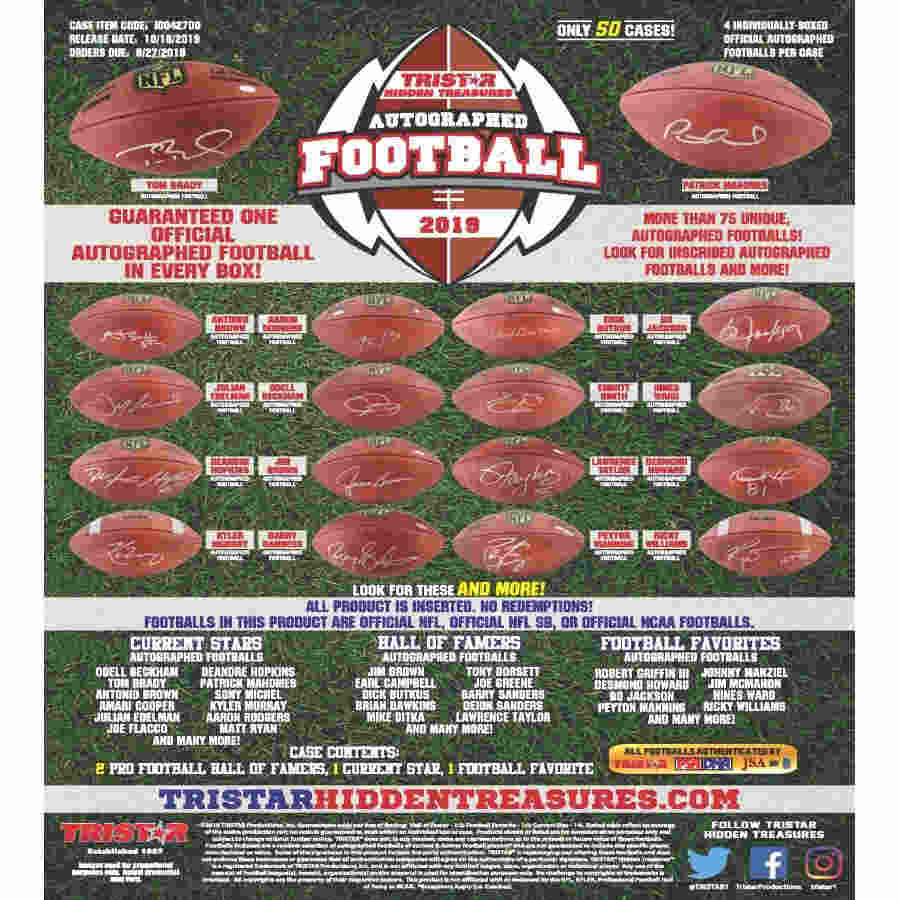 4
2019 Tristar Autographed Footballs 4 Box Case Random Teams #3
$34.95
Out of stock
Break Type

Random Teams – Participants names and team names are entered into the randomizer on random.org… The lists are then randomized individually dependent on a roll of the dice. Both lists are then copied and pasted into a spread sheet. The participant on the left is matched with the corresponding team on the right. All cards pulled for that team belong to the owner.

Description

Youtube Live Feed: FirehandCards Live on Youtube

Breakers.tv Live Feed: FirehandCards Live on Breakers

---

Break Type: Random Teams Case (4 boxes)

Total Spots:  32 – All NFL Teams In

Minimum Hits:  4 Autographed Full Size Footballs

---

Configuration: 4 boxes per case. 1 autographed football per box

PRODUCT HIGHLIGHTS

Over 75 unique footballs, including Inscribed Footballs of Current Stars, Hall of Famers and Football Favorites
Current Stars include: Odell Beckham Jr., Tom Brady, Antonio Brown, Julian Edelman, DeAndre Hopkins, Patrick Mahomes, Kyler Murray, Aaron Rodgers, Joe Flaccos, Matt Ryan, Amari Cooper, Sony Michel AND MANY MORE!
Hall of Famers include: Jim Brown, Dick Butkus, Tony Dorsett, JJoe Greene, Barry Sanders, Deion Sanders, Emmitt Smith, Lawrence Taylor, Earl Campbell, Bryan Dawkins, AND MANY MORE!
Football Favorites include: Robert Griffin, Johnny Manziel, Desmond Howard, Bo Jackson, Jim McMahon, Johnny Manziel, Hines Ward, Ricky Williams AND MANY MORE!