Description
This Product Is Scheduled To Release On 08/07/20
---
This Break Qualifies for the Superfractor Bounty! If your team hits a superfractor in this break you will win the bounty reward of Firehand Points. If there is no superfractor pulled in this break the bounty will increase by $50 for the next qualifying break.
**Check the Marquee at the top of the site for current Bounty Prize Total.
---
Youtube Live Feed: FirehandCards Live on Youtube
Breakers.tv Live Feed: FirehandCards Live on Breakers
---
Break Type: Random Teams Case (8 Boxes)
Total Spots: 26 – 22 Solo Team Spots & 5 Combos Spots of 2 Teams Each (TBD)
Minimum Hits: 40 Autographs + Rookies, Inserts, & Refractors 
*Autographs, Refractors, Rookies, and Inserts Ship for Your Team*
*All Regular Veteran Chrome Base will be divided randomly to all 26 spots*
---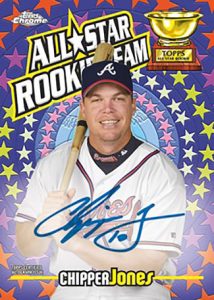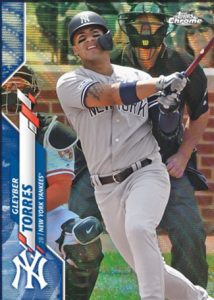 ---
Configuration: 8 boxes per case. 12 packs per box. 13 cards per pack.
2020 Topps Chrome Baseball adds a shiny coat of chrome cards to the previous releases of Topps Baseball Series 1 & 2!
Collect all 200 Base Set cards picking up from Topps Series 1 & 2 in a variety of chrome colored parallels, and be on the lookout for all-new 1985 Topps Chrome inserts as well.
EACH HOBBY JUMBO BOX WILL FEATURE FIVE AUTOGRAPH CARDS
---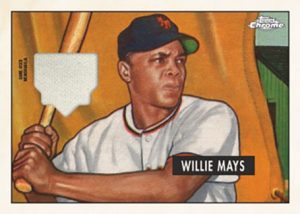 NEW! Retro Rookie Chrome Relic
The Topps vault of classic rookie cards gets a touch of chrome with these highly-collectible relic cards.