Shop
Sale!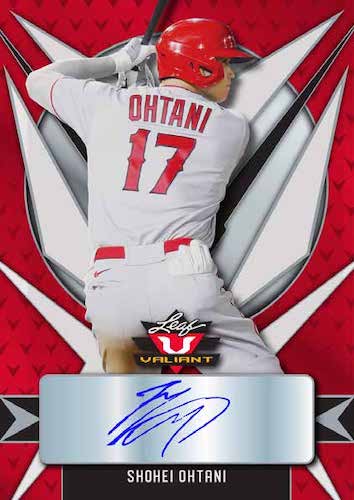 12
2021 Leaf Valiant Baseball 12 Box Case Random Teams #9
Out of stock
Break Type

Random Teams – Participants names and team names are entered into the randomizer on random.org… The lists are then randomized individually dependent on a roll of the dice. Both lists are then copied and pasted into a spread sheet. The participant on the left is matched with the corresponding team on the right. All cards pulled for that team belong to the owner.

Description

---

Break Type: Random Teams Case (12 Boxes)

Total Spots: 28 – Padres Removed & 1 Combo of Astros/Dbacks

Minimum Hits: 60 Autographs, Including 12 BGS Graded 9.5 or 10

---

Configuration: 12 boxes per case. 1 pack per box. 5 cards per pack.

2021 Leaf Valiant Baseball Hobby will once again bring some of the most exciting prospects and draft picks in the sport, but for the first time this product gets a huge value supercharge!

---

PRODUCT DESCRIPTION

Each Box Contains:

4 Autographed Cards Plus 1 Graded Autograph Card (BGS 9.5 OR BETTER!) OR A SLABBED 1/1 PRE PRODUCTION PROOF AUTOGRAPH!