Shop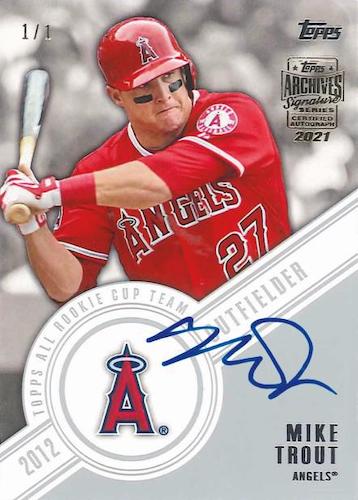 20
2021 Topps Archives Signature Series Baseball Case Random Hits #8
$59.95
Out of stock
Break Type

Random Hits: We First open up all of the boxes and show the hits. Then the Participants names are entered into one randomizer and the hits are entered into a second randomizer. We roll the dice and randomize both lists that many times. The two lists are then lined up in an Excel spread sheet to assign the cards to the participants

Description

This Product Is Scheduled To Release Wednesday 1/20/21

Youtube Live Feed: FirehandCards Live on Youtube

Breakers.tv Live Feed: FirehandCards Live on Breakers

---

Break Type: Random Hits 20 Box Case

Total Spots: 20 ~ 1 Buyback Autograph Per Spot

Minimum Hits: 20 Buyback Autographs

---

Configuration: 20 boxes per case. 1 pack per box. 1 card per pack.

PRODUCT DESCRIPTION

Topps ArchivesTM Signature Series – Active Player Edition comes into 2021 hot, with a variety of on-card autographs from active superstars and young, up-and-coming talent!