Shop
Sale!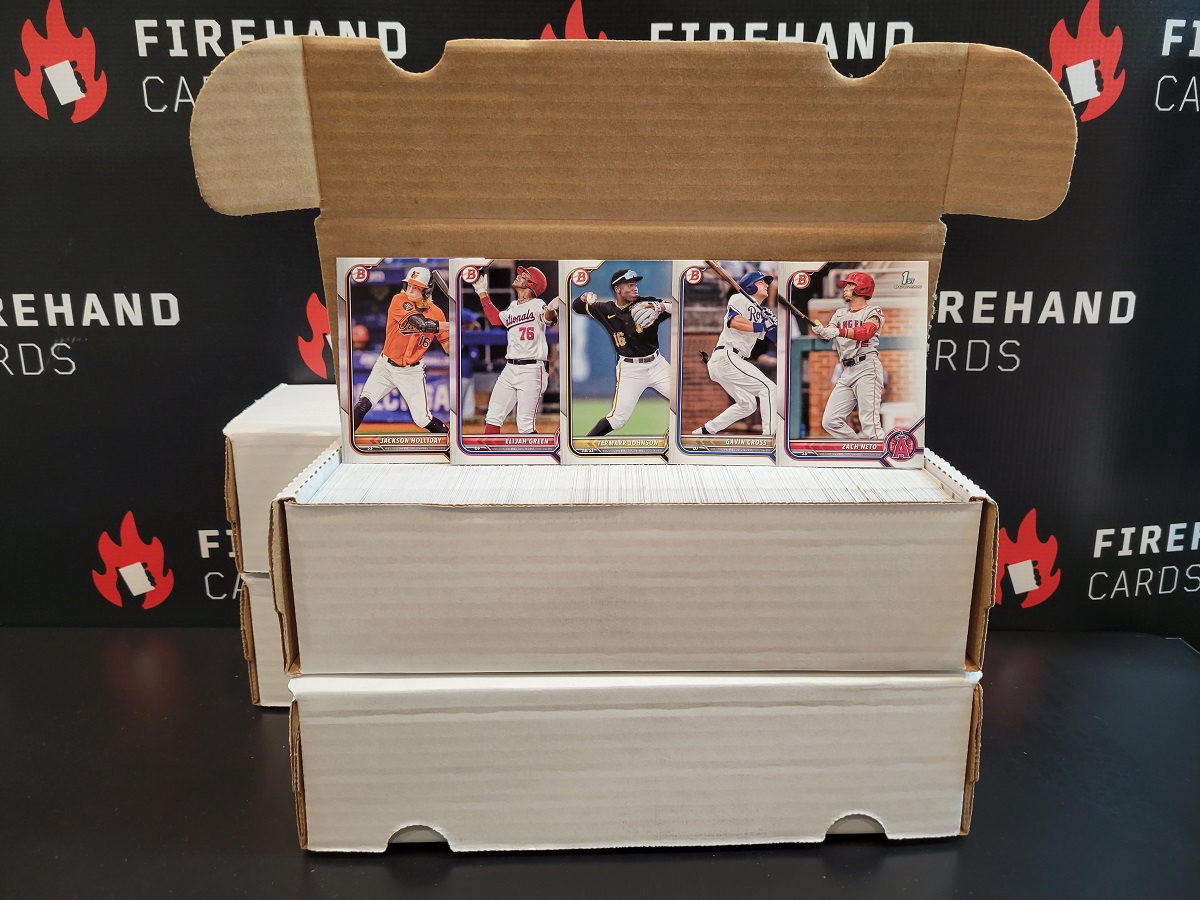 1
2022 Bowman Draft Baseball Unsearched 2200 Card Base Paper Lot
Out of stock
Break Type

This is a lot of Paper Base cards from 2021 Bowman Draft Picks Baseball.

Description

This is for approximately 2200 cards, more than the contents of a single Jumbo Case.  Unsorted, and unsearched from case breaks of 2022 Bowman Draft Jumbo and Super Jumbo cases.  The cards will be shipped in (4) 550 count boxes, inside a USPS Flat Rate Box.

You should receive roughly 10 to 11 cards of each player in the 200 card set. All players included, like Holliday, E. Green, Cross, Rocker, T. Jonson etc…  We did not take out any of the paper cards from the breaks.