Shop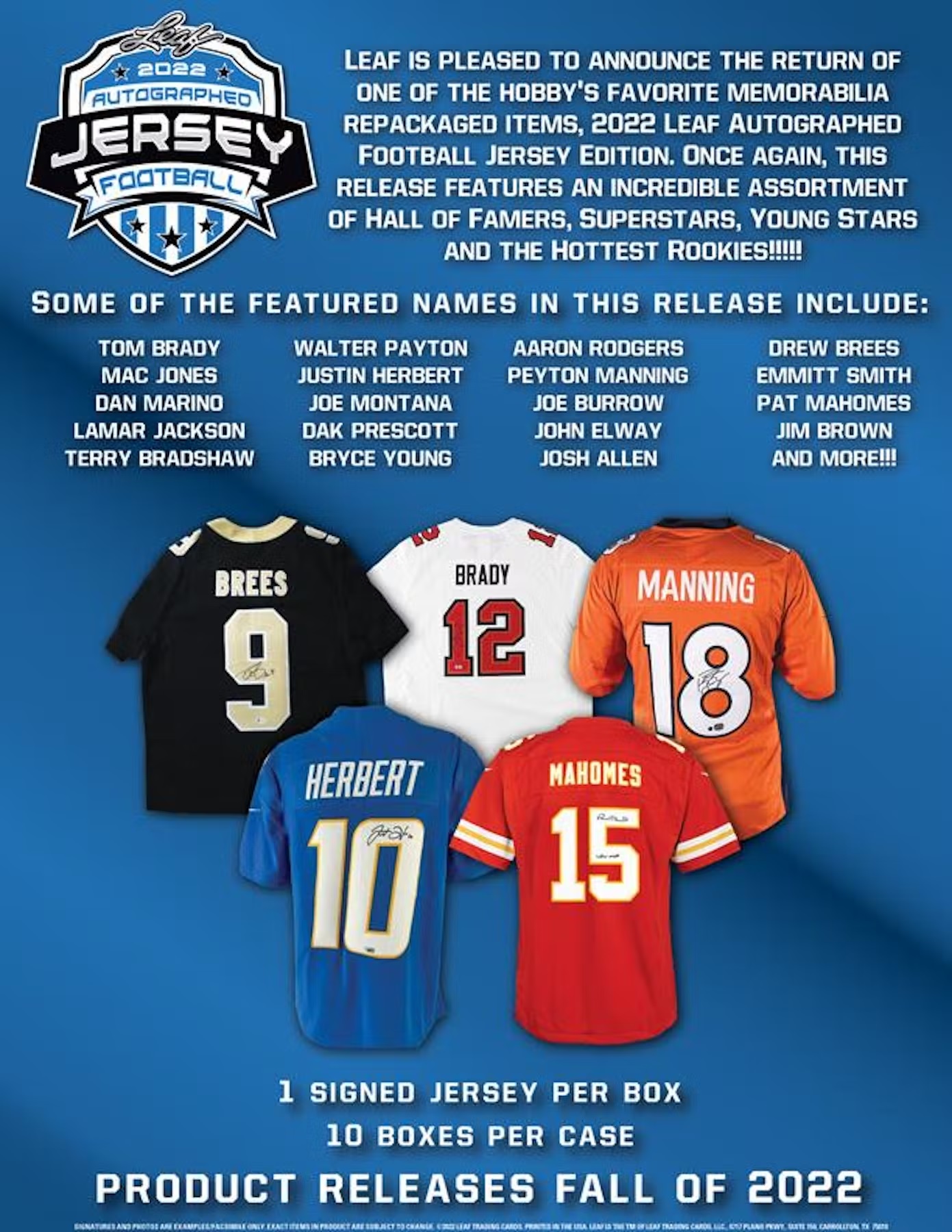 5
2022 Leaf Auto Football Jerseys 5 Box Random Teams #9
$23.95
Out of stock
Break Type

Random Teams – Participants names and team names are entered into the randomizer on random.org… The lists are then randomized individually dependent on a roll of the dice. Both lists are then copied and pasted into a spread sheet. The participant on the left is matched with the corresponding team on the right. All cards pulled for that team belong to the owner.

Description

---

Break Type: Random Teams Half Case (5 boxes)

Total Spots:  32 – All NFL Teams In

Minimum Hits:  5 Autographed Full Size Replica Jerseys

---

Configuration: 10 boxes per case. 1 autographed jersey per box

PRODUCT HIGHLIGHTS

Leaf is pleased to announce the return of its popular 2022 Leaf Autographed Football Jersey Edition. Once again, this release features an incredible assortment of Hall of Famers, Superstars, Young Stars and the Hottest Rookies!!!!!

---

Look for Top Names Including:

– Tom Brady
– Mac Jones
– Dan Marino
– Lamar Jackson
– Terry Bradshaw
– Walter Payton
– Justin Herbert
– Joe Montana
– Dak Prescott
– Bryce Young
– Aaron Rodgers
– Peyton Manning
– Joe Burrow
– John Elway
– Josh Allen
– Drew Brees
– Emmitt Smith
– Pat Mahomes
– Jim Brown
and more!!!