Shop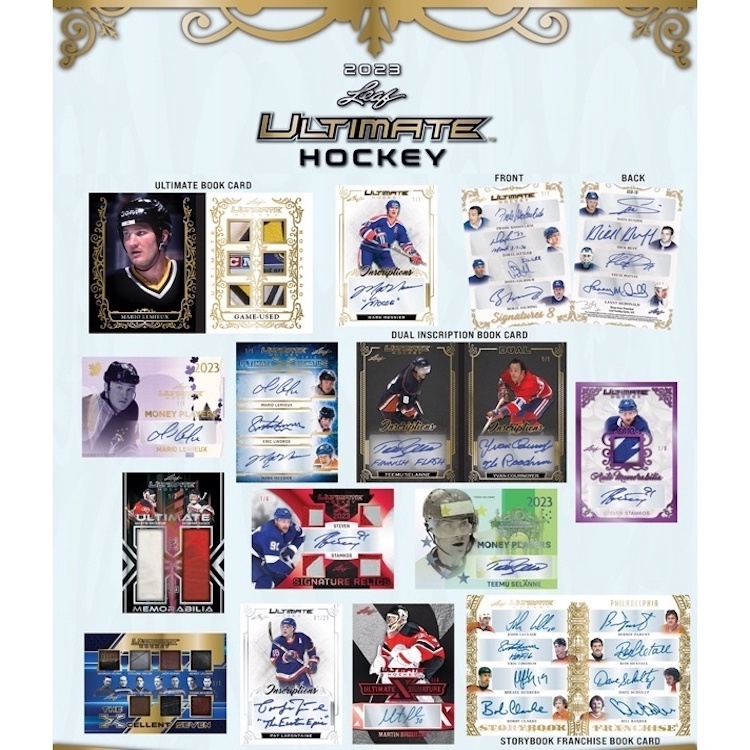 2
2023 Leaf Ultimate Hockey 2 Box Random Numbers #15
$39.95
Out of stock
Break Type

Description

---

Break Type: Random Numbers Two Box

Total Spots: 10 – Each Spot in the break will receive a left side serial number ending in 0-9

**For example, a card serial numbered 12/20 will go to spot 2. A card serial numbered 02/30 will also go to spot 2.

Minimum Hits: 6 Autograph or Memorabilia Cards

---

Leaf is proud to announce one of the most exciting and anticipated Hockey releases of this year or any 2023 Leaf Ultimate Hockey!

---

PRODUCT DESCRIPTION

– New for this year, look for the Single and Dual Inscription Signatures and amazing booklet cards!
– Ultimate X returns thsi year as a beautiful all acetate subset!
– Every case gets at least 4 to 5 Multi-signed Cards and every card is numbered to 25 or less!