Shop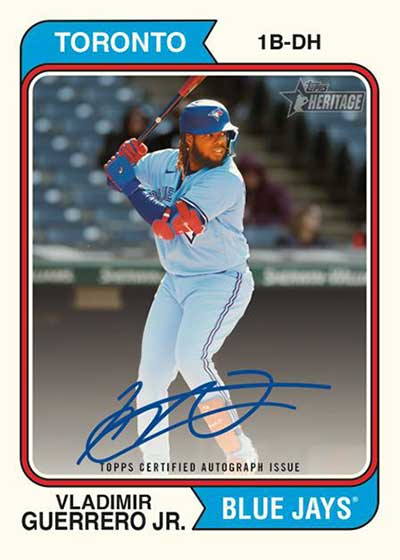 12
2023 Topps Heritage Baseball 12 Box Case Random Teams #3
$44.95
Out of stock
Break Type

Random Teams – Participants names and team names are entered into the randomizer on random.org… The lists are then randomized individually dependent on a roll of the dice. Both lists are then copied and pasted into a spread sheet. The participant on the left is matched with the corresponding team on the right. All cards pulled for that team belong to the owner.

Description

---

Break Type: Random Teams Case (12 Boxes)

Total Spots: 28 – 26 Solo Team Spots &  Combos of 2 Teams Each (TBD)

Minimum Hits: 12 Autographs or Relics

Rookies, Inserts, Autographs, Relics, Chrome, Variations, Other Parallels and Box-Toppers Ship for Your Team!

**12 Boxes of Veteran Base will Be Awarded Via Random Draw among all participants. 

---

Configuration: 12 boxes per case. 24 packs per box. 9 cards per pack.

PRODUCT HIGHLIGHTS

– A perfect blend of nostalgia and modern Baseball, 2023 Topps Heritage Baseball showcases current stars, emerging rookies, and legends on cards featuring and inspired by the 1974 design.
– Collectors can find on-card autograph cards, relics, original 1974 Topps Baseball cards, and more.
– Each Hobby Box contains one autograph or relic and 1 box loader.