Shop
Sale!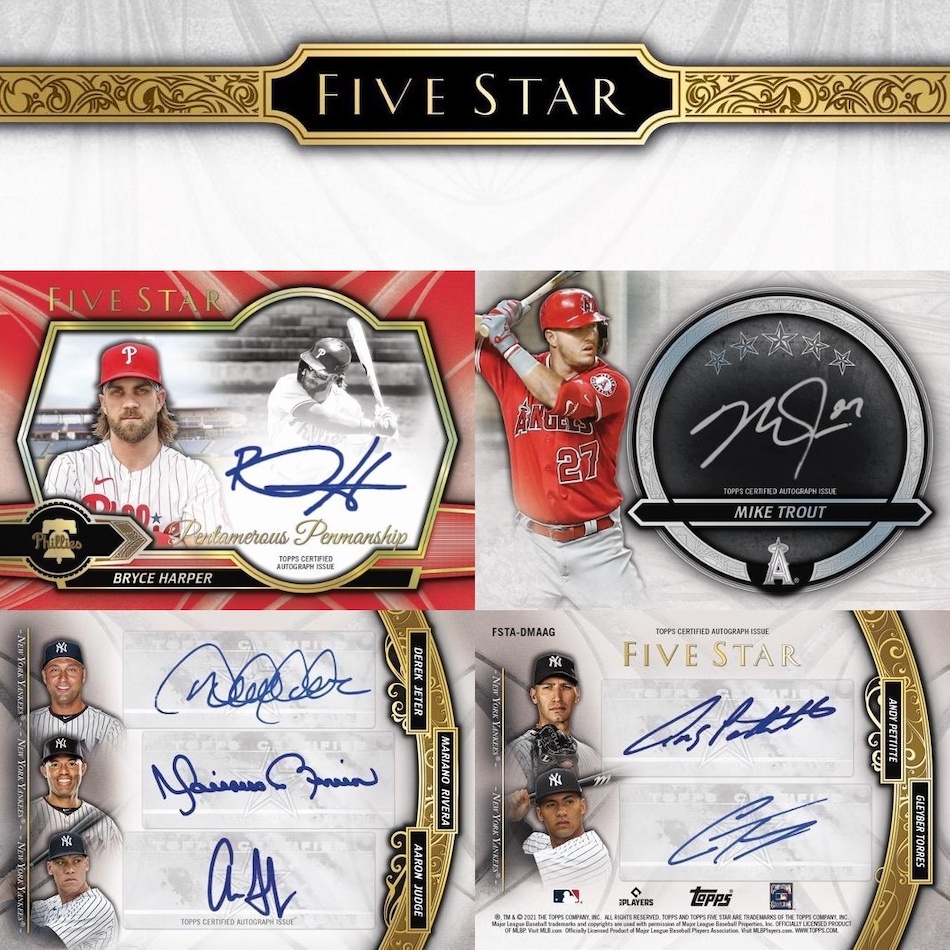 8
Black November! 2021 Topps Five Star Baseball Case Random Teams #38
Out of stock
Break Type

Random Teams – Participants names and team names are entered into the randomizer on random.org… The lists are then randomized individually dependent on a roll of the dice. Both lists are then copied and pasted into a spread sheet. The participant on the left is matched with the corresponding team on the right. All cards pulled for that team belong to the owner.

Description

---

Break Type: Random Teams Case (8 Boxes)

Total Spots: 26 – Full Team Spots & Combos TBD Upon Checklist Release

Minimum Hits: 16 Autograph Cards 

---

Configuration: 8 boxes per case. 1 pack per box. 2 cards per pack.

Every card in this world class set features autographs from one of the best players of MLB.

Case hits include metallic ink Autographs, Autographed Jumbo Prime Relic Cards, Dual-Subject Pentamerous Penmanship cards, and more!

Each pack contains two on-card autograph cards, unless replaced by a rare Five Stars Autograph or Cut Signature Card.